When applying for a position at a television news station, it's important to come equipped with the tools necessary and attractive to news directors. How should you carry yourself in an interview? What should be in your reel? What common mistakes should you be aware of in order to avoid?
"There are three things I look for more than anything else," WTVA Tupelo news director Michael Raffaele said. "Passion for news. I want someone who is a news consumer, not just national news but local news. Next thing, engaging. I need someone who will cut through the clutter of life. With so many phones and distractions, I need someone who stands out and projects themselves well that I would stop what I'm doing and wonder 'what's going on in there?' Number three, writing. Must be a good writer. If they do that: passion, engagement, writing, you're going to have a successful person."
As directors are combing applications to find what elements they do look for, they are also aware of what they do not like and what constitutes as an immediate disqualification.
"I don't like typos, I need someone who pays attention to detail," Raffaele said. "I don't want someone who narrows their goals and says, 'I want to be an entertainment reporter.' I want someone who is open-minded to all options they have."
To future-proof yourself as a television news reporter, Raffaele says that writing transcends technology, and a candidate must have a solid foundation of writing ability, precision and skill.
Robert Davidson, news director of WCBI TV in Columbus, focuses more on the mechanics of the reel.
"I look for someone who can tell a story and knows how to set up the sound bite rather than just do a cut and have the person interviewing repeat what it said," Davidson said. "Secondly, I'm a huge stickler on making sure your video is matching what you're saying. 'See dog, say dog.' If I see a dog, I want you to say dog. We are a visual medium. Learn how to use natural sound in your stories. That adds to it and draws people in. I want to see a glimpse of your on-camera presence, but I really want you to be able to tell a story."
Davidson says there is one thing he does not have much tolerance for: an overpowering ego.
"Check your ego at the door," he said. "That sounds odd for a business that is in some ways based on looks, but don't make it 'all about me.'"
Pat Peterson, director at WTOK in Meridian expands on the idea of the "news look," asking for applicants to pay close attention to their presentation on-camera.
"You have to have a good on-air presentation and have that kind of news look and feel: professionally dressed, good eye contact with the camera, not stiff, comfortable," Peterson said. "If not, I'll probably go to the next reel."
He says that candidates should give the first :30 to 1:00 all they have and be able to sell themselves in that amount of time.
"You reel should be 5-7 minutes with 2-3 minutes of stand ups and a couple of packages," he said.
He also emphasizes the importance of writing, but says that it is a craft that is able to be fixed and improved along the way.
"You should be a good writer and be willing to take constructive criticism," Peterson said. "You should know your first job in TV news is to be a team player. A lot of long hours, working holidays and nights, etc. Over the years I've become more lenient about writing because your first two years in TV news you're learning. If you're a little stiff or robotic and mechanical, we can work on that. That can be taught."
The biggest challenge for job seekers?
"Keep in mind, my advice is subjective," Raffaele said. "Every news director looks at things differently."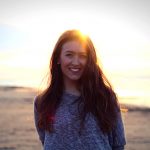 Jacqueline Schlick is an Orlando native who found her voice in the deep south. She graduated from the University of Mississippi with a creative writing degree and is now pursuing her master's in journalism. She serves as the Public Relations Director of Ole Miss Bands and as a Lifestyles writer at the Daily Mississippian. Upon graduation she plans to become a novelist as well as continuing her work in journalism.
You might also like
---