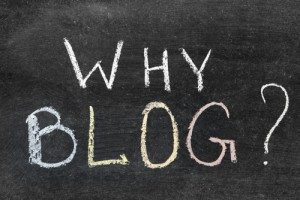 With newsrooms placing more and more emphasis on social media, basic blogging may seem to have lost its value for journalists. Not so, says John Ensslin who writes the Bergen Beat blog for NorthJersey.com, the website of The Record newspaper. He says people who care about local government read his blog obsessively.
"That's a great boon for me as a reporter," Ensslin says.  "I'll be riding the elevator and someone will stare at me and say, 'You're that guy.' County employees realize they have a connection to the Record that doesn't involve official channels. It creates a bond." And that helps Ensslin break news. One day, a government worker pulled him aside in a parking lot and tipped him off to an FBI investigation in a neighboring town.
Beat blogs are great ways of crowdsourcing stories, says Steve Buttry of Digital First Media, who advises reporters to use blogs to report stories as they unfold.
As you verify a newsworthy fact, report it. Link to earlier related reports for context. Crowdsource by telling where you're headed next on this story and what you need to find out. Ask what angles you should pursue. On rare occasions, you should be careful about competition, but for the most part, the crowd will help you stay ahead of the competition.
A beat blog needs to be narrowly focused to appeal to a special-interest audience. It should not consist solely of stories that have already appeared elsewhere. "Don't use it as shovelware," Ensslin advises.
Do provide short, interesting, useful and original content, with plenty of photos and video, and do it often. Ensslin tries to post at least once a day. He also uses the blog to promote stories in the paper. "It's a megaphone to say there's something big coming."
How are TV journalists using beat blogs? It's hard to tell. Some stations evidently encouraged their reporters to start blogs but set no expectations for how often they'd post. This blog page at KARE in Minneapolis shows no updates since August, and some bloggers' entries are more than a year old.  KNBC Los Angeles has a blog page that looks just as dead. But CBS Chicago–a combined site for the network-owned radio and TV stations–has an active sports blog page. And meteorologist Scott Sistek of KOMO in Seattle posts regularly at Partly to Mostly Bloggin'.
Have you found beat blogging useful? Let us know how and share a link!
Why blog image via Shutterstock
You might also like
---