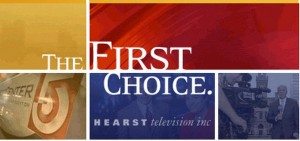 News directors from around the country say Hearst Television deserves "the prize for best overall news" based solely on reputation. That's according to a TVNewsCheck survey.
The station group garnered 29.9%, or 23 of the 77 votes cast. A clear second was Belo at 16.9% with 13. Scripps, Cox and Raycom followed with seven, six and five votes, respectively. Since the survey was anonymous, it's unknown how much self-voting there was.
The survey also awarded a "booby prize" for news quality.
With 77 news directors also voting, Sinclair picked up 26 or 33.8%. The only other group with a substantial number of votes was Nexstar Broadcasting. Eighteen, or 23.4%, feel that its news deserves booby prize.
The findings are significant because, in about three months, thousands of journalism graduates will have no more excuses for delaying the job hunt.
So how much stock should job seekers put in a news company's reputation? If you ask KGUN-TV reporter Jessica Chapin, it's a bigger deal than she realized.
"When I was looking for my first job I wouldn't have considered it that important," writes Chapin via Facebook, "but after working for a few companies, now I think it needs to be a top priority. A corporate decision can have a big impact on a single employee."
Still some say new graduates ought to focus on just getting hired.
"First job…I wouldn't put too many stipulations on my choice. Later in you career….absolutely," wrote former RTDNA chairman Mark Kraham.
However, the pithiest Facebook post in response to our question about the importance of company quality had to come from former WSOC-TV anchor, Bill Walker.
"Many Rupert Murdoch employees would say corporate reputation is very important."
Good point.
You might also like
---