Digital and print serve different purposes, says Linda Thomas Brooks, president and CEO of MPA: The Association of Magazine Media.
"Digital is much more search-based. The printed version is often more sort of an inspiration or a discovery," says Brooks. "Every magazine's constellation of content is different, but if you look at overall, what you will often see is people still come to the printed magazines for inspiration, and they go to the digital channels for information."
Because of these habits, magazines must strategically place content across different channels in order to be effective and relevant. Consumers use different channels for different reasons, and those tendencies must be kept in mind when planning content placement for a magazine.
Often, she says, advertisers come to her thinking that their digital content placement was ineffective. She likes to tell these people, "Digital media didn't let you down. You let yourself down."
Without research, or without knowing and understanding your target audience, content placement will be ineffective. Brooks urges magazine executives to imagine themselves as their readers to figure out what the audience wants.
Though it's OK to use only one channel in some instances, it is important to keep in mind that magazines can take advantage of both simultaneously. Often, that approach is most effective.
"Multiple channels work better in combination, and they reinforce one another," Brooks says. "So if you put too much of your emphasis on digital media, as an advertiser, you're just missing out on the whole channel and number of channels to reach people differently."
Though many people think the magazine world is moving totally to digital channels, Brooks does not think a complete switch is likely.
"It's not how people want to consume information. It's not easy to consume," explains Brooks. "Reading those long articles on your digital device is not a good experience."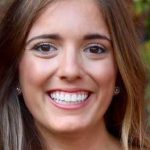 Pepper Taylor received a bachelor's degree in communication with an emphasis in public relations. She is pursuing her master's degree in journalism with an emphasis in integrated marketing communications at the Meek School of Journalism and New Media at the University of Mississippi. She also serves as the graduate assistant to Dr. Debora Wenger, assistant dean for Innovation & External Partnerships and associate professor of Journalism at the Meek School. Contact her at pdtaylor@go.olemiss.edu.
You might also like
---