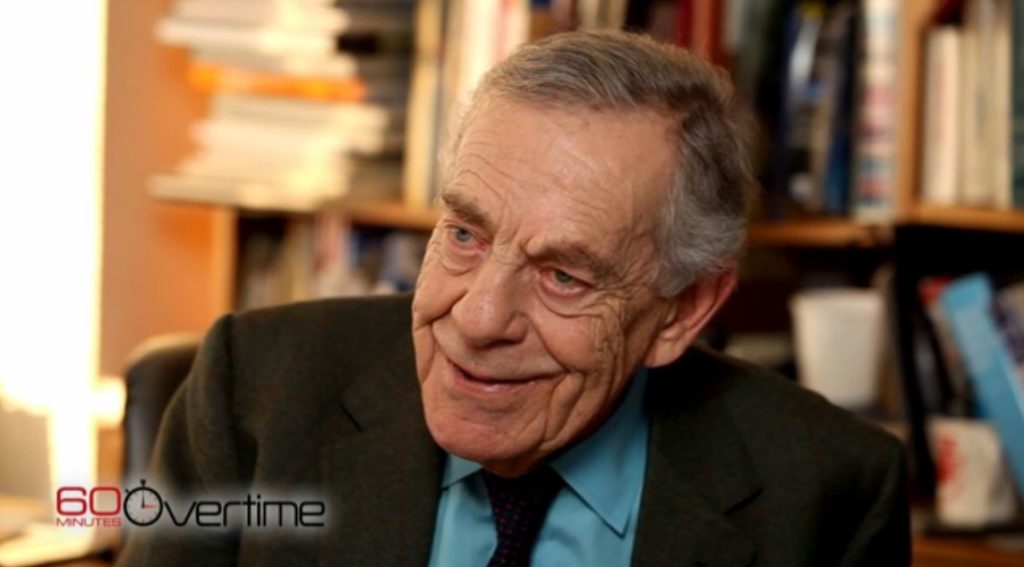 He was a courageous reporter, a gifted writer, and a man who loved to laugh. Morley Safer spent more than 50 years at CBS News and is best known for his work at 60 Minutes, which aired a fitting tribute to him last week. He died just days later. He was 84.
It's hard to sum up Safer's legacy in just a few words. Like his late colleague Ed Bradley, Safer was equally skilled at covering tough topics and lighter features. He liked stories, he said, that made him want to know more. And he described himself as having "a serious affection for eccentricities." That, no doubt, explained his fascination with the dour Finns "national obsession" with the tango.
But while viewers might remember his interviews with stars like Dolly Parton, Jackie Gleason and Katherine Hepburn, Safer's personal favorite of the 919 stories he reported for 60 Minutes had a much harder edge. In 1983, Lenell Geter's in Jail helped a man sentenced to life in prison for armed robbery win his freedom.
I had the pleasure of discussing Safer's career and legacy yesterday with Joe Gillespie of WBT Radio in Charlotte, N.C.
You might also like
---