The latest report from the Pew Research Center on the state of local television news is anything but upbeat. According to Nielsen data, the local news audience shrank again in 2015 in all key time slots–morning, evening and late. Late news took the biggest hit, down 5% from the year before. And the long-term trend isn't pretty. Since 2007, late newscasts on ABC, CBS, Fox and NBC affiliates have lost 22% of their audience.
The decline would likely have been even steeper, had Fox affiliates not been lumped in. Their morning newscasts actually gained viewers (up 3%) and viewership for their late newscasts held steady.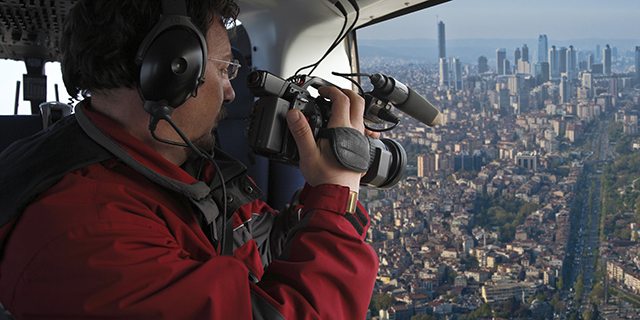 Overall, viewership was also down in 2015 for news in non-traditional time slots that had seen growth in previous years, including midday newscasts. Even the 4:30 a.m. news slot, which had gained viewers steadily since Pew started tracking them seven years ago, were up just 2% in 2015 from the year before.
The good news? As expected in an election year, Pew forecasts another record for broadcast TV advertising revenue in 2016. Retransmission fees were up sharply last year and are projected to keep growing.
But there's one more thing: The percentage of local TV station revenue generated by news programming keeps setting records. The data in today's report, from 2014, shows that stations now depend on news for more than half (51.8%) of their revenue. I'm no math whiz (we all got into journalism because we hated math, right?) but it doesn't sound like a sustainable proposition to get more than half of your revenue from programming that's drawing fewer viewers.
Add to that the findings from a new Reuters survey and the broadcast future doesn't look too bright. "For every group under the age of 45, in all [26] countries surveyed, online news is now more important than television news."
You might also like
---