When you're on deadline and you need an expert on a particular subject, where do you turn? Google is great, but it's massive. Type in "stock market expert" and you'll get 34 million results in seconds, with the top links offering advice on how you can become an expert. Not quite what you were looking for, I'll bet.
After too many frustrating searches for experts as a TV producer in Toronto, Stavros Rougas teamed up with a developer to create a search engine to help journalists find experts. Type in "stock market" on Expertise Finder and you get 23 results, all of them academics with expertise in the field.  Then you can filter the results by location to find an expert near you.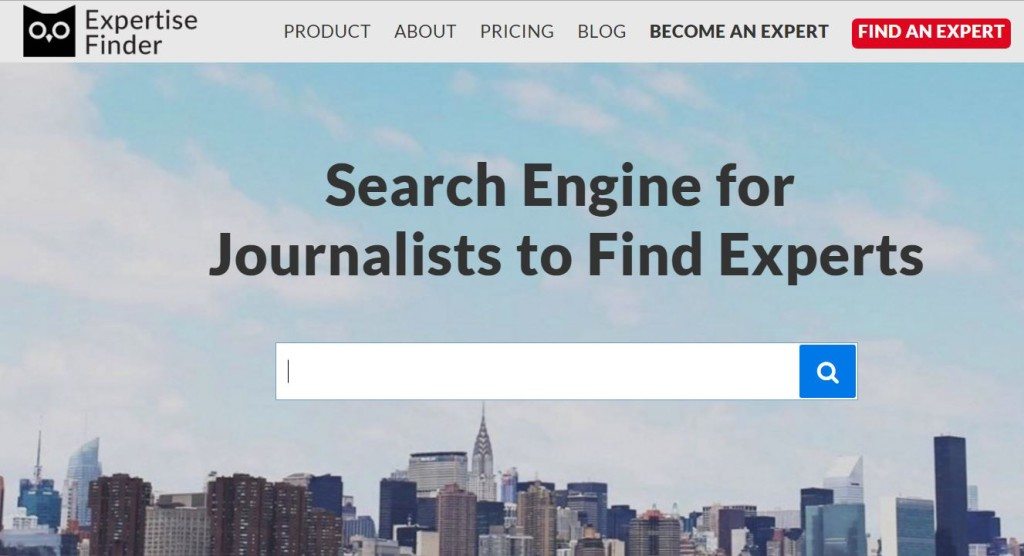 Where do the experts come from? They have to sign up, but the listings are free. "An expert must be affiliated with an accredited university, four year college or reputable think tank," Rougas told me by email. "There is no way to purchase a listing, feature an expert or rank higher." The site makes money by selling premium features like branding and analytics, as well as software for universities to power custom directories on their own sites.
The site is free for anyone to use, no log-in required. "We take privacy and journalism independence seriously," Rougas says. "No login means we have no way to connect who or what is being searched to an individual or organization. PR people want this data, but we have said no."
Expertise Finder is definitely worth a try but it does have drawbacks. Many of the experts listed are in Canada. My "stock market" search found experts in only six U.S. states. On the other hand, it's guaranteed to find people with academic credentials in a specific area and who are ready and willing to talk with journalists. Searching for the same kinds of sources on a site like LinkedIn can be almost as frustrating as trying it on Google.
If you're an expert in something, it's definitely worth getting yourself on the site for free. The word clearly has spread among journalism professors–98 of them are listed at Expertise Finder.
You might also like
---