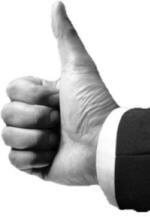 Optimism doesn't exactly rule in newsrooms today, but the AP's Micah Gelman is bucking the trend. He's recently been named executive producer for domestic video, a job that didn't exist when he got into the  business a decade ago as a local TV news producer.
Gelman believes more new jobs will be created and they'll require new skills. But journalists will still need many of the same skills a TV producer needs now.
So what skills are those?
You might also like
---