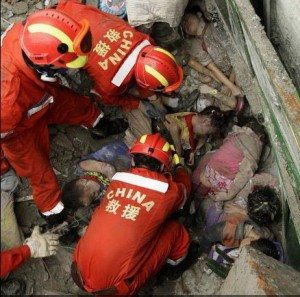 Covering wars and disasters can be traumatic for journalists, but they're often either unaware of the impact, or unwilling to admit it. The effect is likely to be greatest on photographers, reporters and producers on the scene, but even in newsrooms far from the disaster area, the stress of longer-than-normal hours and repeated exposure to graphic video can take a toll.
Research shows that trauma can have serious, long-term effects on a journalist's ability to function. Here are some resources that can help.
The events of September 11, 2001, had a profound effect on journalists involved in the coverage. AJR has a report on how journalists cope "After the Adrenaline."
A recent study documents the prevalence of post-traumatic stress disorder among journalists who have covered wars. The report by the Freedom Forum (note: this is a PDF document) found that war correspondents experience a much higher lifetime rate of PTSD than police officers, a rate of close to 30 percent, almost the same as combat veterans.
The Dart Center for Journalism and Trauma at the University of Washington has advice and resources for newsrooms. Check out Tragedies and Journalists, a guide for more effective coverage. They also have a tip-sheet on self-care for journalists.
Long hours, lack of sleep, and exposure to human suffering raise the stress level in an already stressful profession. Voice coach Ann Utterback offers helpful tips on broadcasting through a crisis.
You may not even know if you're affected by what you've covered, so check the warning signs. This list is part of a package by the American Journalism Review on how journalists confront the horror they face when doing their jobs. A second piece looks at with programs to help journalists work through the anguish.
The Victims and the Media Program at Michigan State University offers peer support to journalists.
Joe Hight, managing editor for the Daily Oklahoman, dealt with stress in his newsroom after the Oklahoma City bombing. Read his reflections and tips for dealing with journalists who are hitting "The Wall."
The Committee to Project Journalists has a downloadable Guide to Reporting in Dangerous Situations (in .pdf format).
The Poynter Institute has advice for traumatized journalists from a clinical psychologist.
Journalists typically have a delayed reaction to trauma. For more general information on post-traumatic stress disorder, check the National Center for PTSD and this guide to PTSD, which has some good links to more background.
You might also like
---