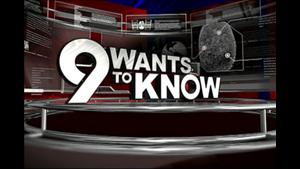 Want more proof that social media are great reporting tools? Look no farther than "Keys to the Castle" an investigative story Jace Larson reported for KUSA in Denver that picked up a 2011 duPont-Columbia Award. The story uncovered a housing scam that victimized people facing foreclosure as well as people looking to rent.
As the award citation noted, "The team talked to dozens of victims, used local, state and federal public records, court records, surveillance and social networking to uncover the plot." But just how did social networking come into play?
After hearing from two people who said they'd been tricked by someone named Greg Castle, Larson began looking for him.  Turned out the man's real name was Gordon Miller and guess what? He had a Facebook page.
"You can see people's friends, if they're not hidden," Larson said. "Half of his friends were from Malaysia." The background in Miller's profile photo seemed to suggest that he was in Southeast Asia, and Malaysia made sense, because it has no extradition treaty with the United States.
"We developed a lot of information about him that helped with our sources," Larson said.  That information came in handy when Larson caught up with Miller's parents, who confirmed where their son was living. "It arms you with so much more. All the little pieces come together to give you a better idea of who you're going to talk to."
Larson also sent messages to Miller's friends, using his station Facebook account. If they responded, he told them what he was working on. Several people told him via Facebook that Miller had been in trouble before.
Journalists under-use Facebook, Larson says. "People are willing to talk. It's like knocking on a neighbor's door. They will tell you a lot."
This video from the duPont ceremony includes part of Larson's story. Definitely worth watching.
You might also like
---