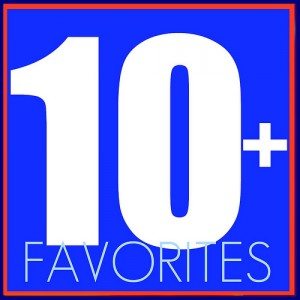 Beginning a new year by looking backward is a time-honored tradition among procrastinators and (true confession here) I can procrastinate with the best of them when I'm not on deadline. So herewith, a look back at the posts that got the most traffic at NewsLab in 2011, in case you missed any or would like to revisit them.
Using Facebook for a TV investigation: Proof that social media are great reporting tools.
Digital note-taking tools: A review of free and low-cost software to help you keep track of information.
How to learn social media skills at mid-career: A three-point plan for getting up to speed on social media.
Is there any hope for quality in local TV news?: Review of a documentary that paints a gloomy picture.
Why journalists should learn to love data: Tips and tools for working with data that can lead you to great stories.
Do-it-yourself interactive graphics: How to use ManyEyes.
Recommended journalism textbooks: Originally posted in 2008, an updated list leading off with the second edition of Advancing the Story.
Secrets of the TV stations of the year: The shared newsroom culture and personal connections behind the three 2011 winners.
How to interview children: A tip sheet on how to talk to kids on camera.
Resolve to be a more enterprising reporter: What is takes to turn better stories (posted on New Year's Eve 2010).
What did I learn by looking back at this list? It seems pretty obvious that tips and how-to posts are most popular with NewsLab regulars, so one of my goals for this year is to bring you more of what you're looking for. If you have specific requests, please let me know.
In the meantime, here's to a terrific 2012.
You might also like
---