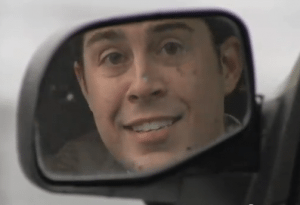 The transition from general assignment reporter to multi-platform journalist isn't always easy, but people who've made the switch often say they'd never go back. For Josh Hinkle of KXAN-TV in Austin, Texas, working as a one-man band makes it easier to be creative. "I don't have to explain my concept to a photographer or editor," he says.
Hinkle says he had to re-learn a lot of technical skills when he took the job in Austin last year but he's now shooting and editing his own stories daily. "I am expected to turn a package for the 5 p.m., file VO/SOTS for the 6 and 10 p.m. news, do a Web report first thing and update it throughout the day," he says. "I do the same thing  a reporter and photographer together would do."
That includes demonstrative, multi-part stand-ups, which Hinkle produces on a regular basis. He decides what he wants to say and show in a stand-up and plans it out, selecting different shots or locations for each segment of the track.
"Sometimes, especially if it's a multi-part stand-up with more than three parts, I draw out a very quick, rough storyboard on paper, so I remember exactly what each shot is," Hinkle says. "The storyboard might sound ridiculous, but thinking about the stand-up as a movie instead of just a portion of the story has really helped me."
Then he records the entire stand-up in every location, so he can use a single take if he doesn't have time to edit.
Hinkle typically shoots with a 25 lb. XDCam and heavy-duty tripod. But on a couple of occasions, he's shot entire stories with a Flip cam. On his blog, Living Off the Air, Hinkle describes covering a firefighters' training exercise in a network of caverns. Photographers from other local stations couldn't fit through the small opening, but Hinkle grabbed two Flip cams out of his pack and crawled in. Good thing he had two. The first one died.
Taking the camera apart, I noticed moisture was collecting inside around the lens cover. I hadn't dropped the camera, but I figured the air was saturated enough that far down to cause something like this to happen. I wiped a film of cave condensation from my face and had an idea, as I replaced the out-of-service camera with the one from my pocket.
As we continued on our course, I would stop recording every two or three minutes. Next, I pressed my lips up to the camera lens and breathed in hard. Weird? Sick? Okay, whatever. It worked. I was able to suck away any moisture from inside to keep the camera running the rest of the trip.
A Flip cam also saved the day when Hinkle was overcome by pain that turned out to be kidney stones while on assignment. He couldn't lift the big camera but managed to shoot this story with his Flip:
Hinkle says he's often asked how he manages to do it all as a solo journalist. "Car time is phone time," he says. While driving, he sets up interviews and looks for places to shoot.  Like most solo journalists, he uses a light stand to help him frame and set the focus for his stand-ups.
What else? You'll find the answers in this light-hearted video Hinkle showed at a recent journalism workshop:
Right. Don't forget to have fun!
You might also like
---