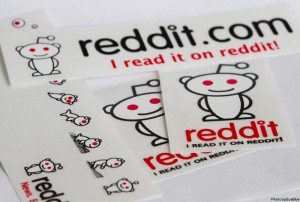 What happened on Reddit after the Boston Marathon bombings may have scared many journalists away from the site. NPR tech reporter Elise Hu believes that's a shame. The self-described "front page of the Internet" became a hive of misinformation, as users posted theories about the bombing and falsely identified suspects. "Activity on Reddit fueled online witch hunts and dangerous speculation which spiraled into very negative consequences for innocent parties," said the site's general manager in an online apology.
Since then, Reddit has been cleaning up its act. The site recently removed some of the most inflammatory subreddits from its front page menu. Apps like Alien Blue (for iOS) and Bacon Reader (for Android) make the site much easier to read on a mobile device. And Hu says there's no better time than now for journalists to dive in and get familiar with Reddit.
Something else journalists can learn from Reddit: how to cultivate an online community. Hu says it takes three main ingredients: purpose, authenticity and empowerment. "When you build a community, remember they want to help you, and activate them," she advises. So when should a newsroom engage its community?
Trust and safety are also keys to building a successful online community. "Moderate comments, filter out inappropriate comments, set community guidelines," Hu suggests. "Give people more incentive to participate."
While Hu appreciates the value of social media and online communities, she still emphasizes the importance of journalism basics. "Rich, rigorous reporting, asking the right questions, those things never change no matter what platform you're on. Tools can enhance your journalism. Tools are cool but story matters most."
You might also like
---