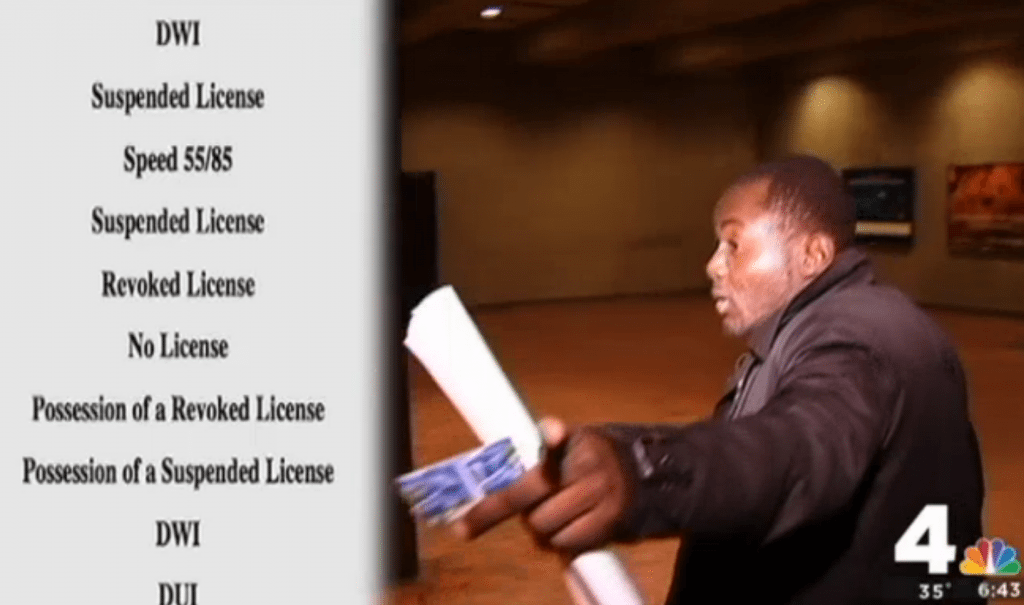 If you tell an investigative reporter they'll never find what they're looking for, you can bet they won't give up until they get it. Just ask WRC reporter Tisha Thompson, who spent 6 years unearthing the State Department's list of accident reports and driving violations committed by diplomats in Washington, DC.
The project started when Thompson worked across town for Fox affiliate WTTG. She filed a FOIA request with State because it acts as the "DMV" for diplomats, who are notorious in the nation's capital for breaking laws and avoiding punishment under international norms of immunity. Years went by. Thompson checked on her request periodically but she was stymied.
Finally, after several years, a really nice guy told me, "It looks like it's being held up for diplomatic reasons," and he said I should be prepared to get nothing back. That's when I knew I really, really wanted whatever it was they had.
How to break the logjam? One Friday afternoon, having spent 50 minutes on hold hoping to speak with someone at state, Thompson decided to tweet about it.
#FOIAFriday motivated me to check in on my federal FOIA request I've been waiting on for 5 yrs 7 mos. Tracking number starts with "2008"

— Tisha Thompson (@TishaOnTV) May 16, 2014
Three weeks later, to Thompson's great surprise, a thick envelope arrived at her desk from the State Department, containing a list of traffic violations committed by diplomats. It wasn't everything she needed but it was enough to unlock local law enforcement and court records, and eventually to put this story on the air.
The moral of the tale? A good reporter won't give up on an important story no matter how long it takes to come together.
You might also like
---