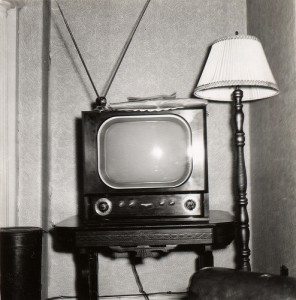 Have you watched a network evening news program lately? Americans who would answer "no" to that question far outnumber those who'd say "yes." According to conventional wisdom, the nightly national newscasts are either boring and predictable or soft and sensational. But have you actually watched a network evening news program lately?
In his new book, "Reality Show: Inside the Last Great Television News War," Howard Kurtz buys into the conventional wisdom. He calls the network news programs as outdated as Detroit gas-guzzlers with tail fins and contends that their content determines who watches. "The newscasts have an aging audience because they systematically cater to that audience," he writes, "squeezing out, or simply ignoring, all kinds of cool developments that might appeal to younger people." In an interview on ABC's "Good Morning America," Kurtz, the Washington Post's media writer, was even more pointed. "Younger people are being driven away," he told Chris Cuomo.
It's no secret that the nightly news audience is smaller and older than ever. ABC, CBS and NBC combined have lost more than half their viewers over the past 25 years as media choices have multiplied. Their combined audience of 25 million still dwarfs cable news, but the average age of their viewers is now just over 60. So it's no surprise that much of the content — including commercials — skews old. But the audience didn't change because the content did; if anything, it's the other way around.
Besides, it's a reach to suggest the programs offer nothing of interest to anyone without blue hair and dentures. All three networks have recently stepped up coverage of environment and consumer stories. In one recent week, NBC reported on SUV safety, CBS looked at African American college enrollment and ABC covered efforts to clean up Yosemite National Park — stories that could appeal to a wide range of viewers.
The real problem isn't that younger viewers are turned off by the stories the newscasts cover or that they feel excluded by commercials for retirement funds and cholesterol drugs. The trouble is that the newscasts as they exist today just don't fit into their lives.
"I think of watching network newscasts as something my parents do," Jen Jablow, 22, told the Philadelphia Inquirer earlier this year. "I can't imagine my friends sitting down to watch an actual network newscast at 6:30 because we're doing other things at that time. It's a lot quicker to go online."
The networks are well aware that much of their audience gets news elsewhere during the day — they provide a lot of it on their Web sites, after all — and the nightly lineups reflect that reality. Newscasts that once felt obliged to cover the same stories, often in the same order, no longer do. Yes, there are still nights when all three are in lockstep, but it's not uncommon now for the networks to choose different leads or to take divergent angles on the stories they all cover, like Iraq. On one recent evening, ABC's Miguel Marquez reported on a lull in the violence in one part of the country, while CBS' David Martin focused on a rocket attack on the U.S. base in Baghdad and NBC's Jim Miklaszewski covered the Marine Corps' lobbying campaign to move its troops from Iraq to Afghanistan.
For years, the networks have been seeking an elusive formula for success that will draw a bigger, younger audience without alienating their loyal, older viewers. It's a tough balance to strike, and sometimes their efforts fall flat.
CBS made the most visible attempt to reinvent the nightly news when Katie Couric came aboard as anchor last year. When commentary and live interviews didn't move the needle, they were dumped. "I didn't think we anticipated as well as we probably should have the resistance to change on the part of the viewing audience for the 6:30 newscast," Sean McManus, president of the news division, told the Los Angeles Times.
But CBS' failures haven't stopped the other networks from tinkering. This fall, in a subtle appeal to younger viewers, NBC dumped its nostalgic newscast open that paid tribute to anchors of the past from John Cameron Swayze to Tom Brokaw. Unfortunately, the new open is just trite. "Nightly News begins now!" Well, duh.
That's not the only bad idea the networks have borrowed from local news lately. Think props and "live for the sake of live." When the makers of infant cold medicines recalled some of their products, CBS correspondent Wyatt Andrews was live from the Washington newsroom holding up a box for the camera. ABC's Lisa Stark went live from a drugstore.
The nightly newscasts will never be what they once were — a national hearth around which Americans shared a daily experience — and they may eventually wink out. But let's not pretend they're stuck in the past, afraid to try anything new. The "good old days" of network news featured lots of white guys in ties standing in front of buildings in Washington. Today's reporters and stories are more diverse, and they make far better use of video and sound. Granted, some network innovations deserve to be ditched, but these aren't your parents' newscasts anymore. And that's not all bad.
This article was originally published in American Journalism Review, December 2007/January 2008
You might also like
---