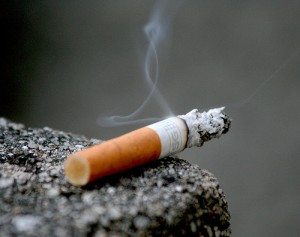 What's the most harmful thing you can do to your voice? That's an easy one: Smoke.
When I first started working at CBS News, I sat across from Dallas Townsend, the longtime radio anchor of the morning World News Roundup. He went through two packs of unfiltered cigarettes in an eight-hour shift and it destroyed his voice. Eventually, he was taken off the air. It was a sad end to a distinguished career.
True confession: I'm a former smoker. I quit a long time ago when working conditions in the CBS booth at the White House made it impossible for me to smoke while writing. To this day, I thank my colleagues for pushing me to give up the habit.
But lots of young TV journalists today, especially women, think smoking can improve their broadcast voices by lowering the register. Bad idea, says Dr. Ann Utterback, author of the Broadcast Voice Handbook, in this IJNet video. Ann offers several tips to keep your voice healthy, starting about 4 minutes in. Essential viewing for anyone voicing multimedia stories:
You might also like
---