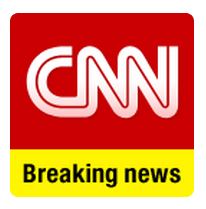 CNN is taking a lot of grief today, and deservedly so. The network's well-respected Twitter feed for breaking news, @CNNbrk, posted the first tweet on the Supreme Court's decision on President Obama's health care law at 10:08 a.m. Unfortunately, it was absolutely wrong.
The post followed an on air report by CNN's Kate Bolduan, who said it "appeared" the justices had struck down the individual mandate in the law.
The tweet included no such wiggle words, stating flat out that the key part of the law had been overturned.
Supreme Court strikes down individual mandate portion of health care law. http://t.co/99U629Cp

— CNN Breaking News (@cnnbrk) June 28, 2012
One minute later, the experts at @SCOTUSblog, founded by law professor Tom Goldstein who has argued cases before the Supreme Court, got the decision right.
#SCOTUS upholds #ACA individual mandate.

— SCOTUSblog (@SCOTUSblog) June 28, 2012
MSNBC hit Twitter at 10:14 a.m., quoting veteran Justice Correspondent Pete Williams, who also got it right.
BREAKING: @PeteWilliams: #SCOTUS upholds health care insurance mandate citing Congress' taxing authority. #ACA

— MSNBC (@MSNBC) June 28, 2012
It wasn't until 10:21 a.m. that CNNbrk finally issued a correction.
Correction: The Supreme Court backs all parts of President Obama's health care law. http://t.co/99U629Cp

— CNN Breaking News (@cnnbrk) June 28, 2012
Fox News was wrong on the air, as well, according to TVNewser, with a lower third at 10:11 a.m. that indicated the court had thrown out the mandate.
On Twitter, however, Fox got it right, waiting a full 15 minutes after the SCOTUSblog tweet to send out a "breaking news" alert.
BREAKING: Supreme Court lets stand the Affordable Care Act, including the Individual Mandate provision, but strikes down Medicaid expansion

— Fox News Alert (@foxnewsalert) June 28, 2012
The Twitterverse was awash in criticism for CNN, including this spot-on comment from Time columnist James Poniewozik:
Report it right but 2 mins late, no one will care in an hour. Report it wrong 2 mins early, no one will forget. #cnn #SCOTUS

— James Poniewozik (@poniewozik) June 28, 2012
Canadian humorist Scott Feshuk, who writes for Maclean's magazine, got in a good dig, too:
CNN could have avoided this whole mess by doing what it does best: Reading other people's tweets on air.

— scott feschuk (@scottfeschuk) June 28, 2012
I don't yet know what happened behind the scenes at CNN but I'd love to be a fly on the wall right now. I do know from personal experience that Supreme Court rulings are often complicated and hard to "get" at a glance. And, as if we needed one more example of the threat that speed can pose to accuracy, CNN has just provided it.
You might also like
---