Augmented Reality (AR) and Virtual Reality (VR) have developed and spread way faster than they would normally have due to the COVID-19 pandemic. But what are they, and how are they different?
Augmented reality is when a virtual layer is added to a reality base. Snapchat filters that make you look younger or older or transform you into a dog use augmented reality.
Virtual reality is when another world is created entirely. If you play a video game during a zombie apocalypse or board on a spaceship, for instance, you are experiencing virtual reality.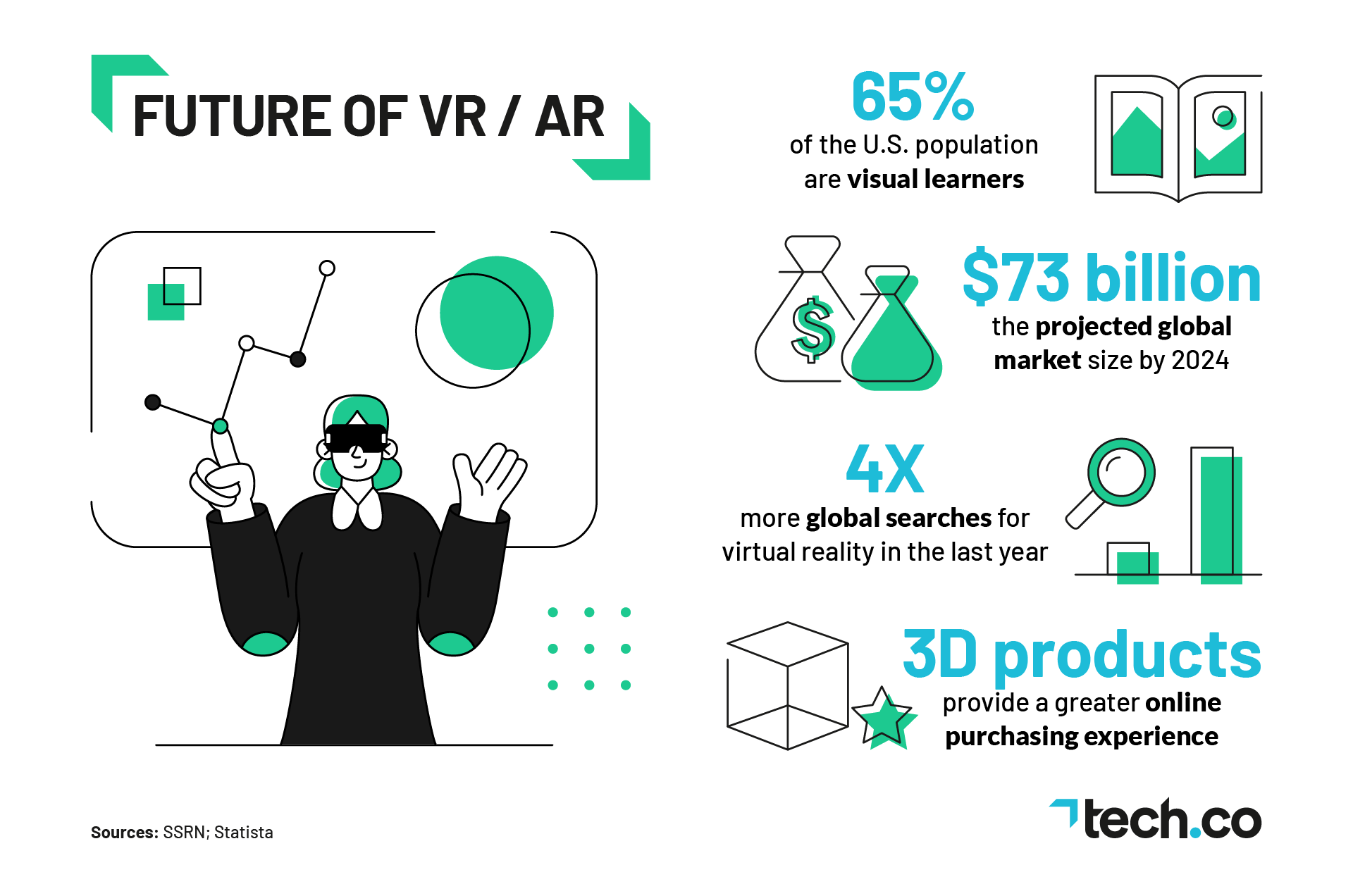 Both of these technologies have been thriving and expanding during the pandemic, especially because of social distancing guidelines, the lack of ability to travel, and the new sanitary measures. Let's take a look.
First of all, due to the closing of borders, restrictions in tourism, and the closing of cultural sites, people had to find new ways to experience culture and see new places. Museums such as Louvre, Vatican Museum, and the Rijksmuseum in Amsterdam offer virtual tours using VR. Traveling the world has virtually become possible through the use of 360-degree photos and videos of national parks, hotels, and major cities.
On another level, in a world where any physical social interaction contains risks, AR and VR have been used to bring people closer together. The now-famous conference application Zoom uses AR (when you change your background, you are actually using AR technology), as well as Facebook's Oculus allowing multi-player games to maintain social interactions. AR and VR allow people to create and join virtual parties… and even concerts. The rapper T-Pain for instance gave a concert with the appearance of a fire-breathing demon with Wave VR. Travis Scott did a similar performance on Fortnite in a 360-degree psychedelic concert. From the comfort of their home, people were able to experience all types of social activities, from having their own yoga fitness coach avatars in their living room to attending full concerts from their bed.
But the most interesting use of VR and AR is in marketing. These technologies are becoming a very powerful marketing tool, especially at a time when e-commerce is gaining traction. Since the start of the pandemic, 57% of people across 9 countries say they are shopping online more often than before. For example, well-known brands such as IKEA and Home Depot have invested in AR technologies allowing their customers to preview furniture and products directly from their homes. That same "try-before-you-buy" experience is used by retailers such as Kendra Scott's stores that enable customers to virtually try different earrings before making a purchase. Luxury fashion brands including Louis Vuitton and Gucci also adopted this technology.
There are two main reasons for the increase of AR in marketing: it is a substitute for in-store experience (which was not available during the peak of the pandemic and still is not in some places) and it is easy to use. Due to sanitary precautions, some items like makeup cannot be physically tested on the skin. Therefore, beauty retailers like Sephora and Ulta turned to AR to help digitally test out beauty products to assist in buying decisions. Most of these technologies work because they only require a web browser and a smartphone with a camera to try on products.
Finally, AR and VR have a promising future in education and training. While remote learning already existed prior to the use of these technologies, AR and VR now allow complex forms of training, especially in the medical sector.
Source: Tech.co: https://tech.co/digital-marketing/top-6-social-media-trends-of-2021  
You might also like
---