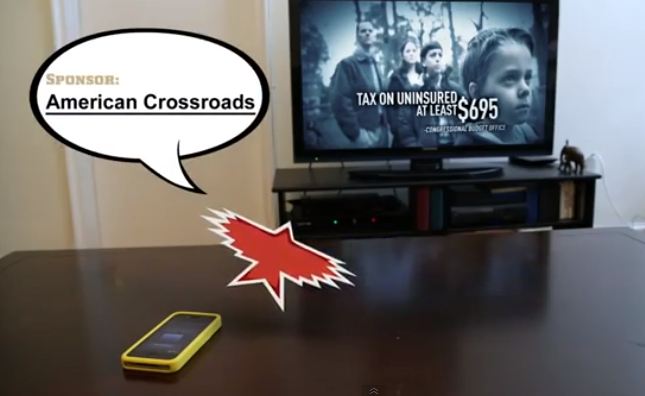 It's a long way from the "Boys on the Bus." Political reporters today have more information at their fingertips than a whole newsroom could provide not that long ago.  Here are a few you might want to download, if you haven't already.
Ad Hawk, free from the Sunlight Foundation, uses sound recognition technology to quickly identify the source of political ads on television.
The Super-PAC App goes a step farther. It not only identifies the source via sound recognition but also links to background on the ad's truthfulness from PolitiFact, FactCheck.org and other sources. And it's free, too. PolitiFact offers its own app with all of its truth-check comparisons for $1.99. FactCheck.org doesn't have an app but does have a mobile site.
If you're covering the political conventions, CNN and Time have teamed up to create a free Convention Floor Pass app with breaking news, a calendar and a social hub. And both parties are offering apps for the firs time: Tampa 2012 for the Republicans, and DNC 2012 for the Democrats.
To stay up to date on poll results in the presidential race, consider PollTracker from TPM (Talking Points Memo), which pulls data from lots of sources and creates a trend chart.
Need to keep track of electoral math? For a dollar, 270toWin provides an interactive electoral map that highlights battleground states and lets you plug in scenarios to calculate possible outcomes. A similar app is available for free from Fox News (You Decide 2012 Map). And to think I used to lug a huge briefing book from coast to coast!
What are your favorite apps for political coverage? Chime in!
You might also like
---