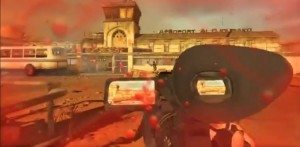 How's this for a new way to train journalists? An Australian company is working on a new first-person video game that puts players in a war zone armed only with a camera.
In Warco (short for "war correspondent"), players document a conflict that echoes recent events in the Middle East. Each scenario has different story elements and the player decides what elements to capture and how to combine them in an edited news story.
"It's both a story telling engine and an action adventure with a new perspective," one of the developers told Wired Magazine. According to the write-up, the game will force players to make tough ethical choices, "navigating through a morally gray world and making decisions that have human impact." Sounds just enough like real journalism to have some potential as a training tool.  Here's hoping the folks at Defiant Development get the project to market.
Check out the trailer and see what you think:
You might also like
---