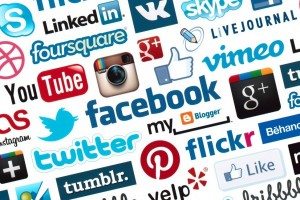 It's a given in today's newsrooms. Twitter, Facebook and other social media are just part of the job. Reporters and anchors are expected to feed the beast, drum up followers and interact with them, and promote their stories and newscasts.  But who should own the journalist's social media profile? News organizations think they should–in perpetuity–and they're going to great lengths to make it so.
"Almost every network and TV station group is placing 'Social Media' clauses into talent contracts," agent Micah Johnson told Lost Remote. He's managed to get rid of broad and restrictive language in some contracts, but it hasn't been easy.
"If you're an established/influential brand – it's a little easier," Johnson told me by email. "If you're new and just starting out – then stations are trying to 'strong arm' you into doing things the way they say for ultimate control."
From an employer's perspective, ultimate control makes a lot of sense, if only to avoid the kind of embarrassment one London restaurant faced after firing its chef but failing to cut off his access to the company's social media feeds. The chef promptly trashed his former employer on the restaurant's own Twitter feed. Bosses also argue that followers have value, and they want to keep them in the company's fold even if the journalist in question walks out the door.
If you've signed away all of your rights in an employment contract, there's not much you can do to fight back. But if you haven't, a few court cases suggest that employees may actually have the upper hand.
A mobile phone company that sued a former employee for taking his Twitter followers with him when he left appears to have wound up empty handed. Noah Kravitz had collected 17,000 followers as @PhoneDog_Noah. When he left, he changed the name on his Twitter account and retained his followers. The company cried foul and sued for $340,000 in damages, claiming he'd stolen a client list. Ultimately, the case was settled out of court; Kravitz kept his followers.
Another company lost a case that turned on the question of "publicity rights." A banking company had redirected its former CEO's LinkedIn account to her successor's page. She sued, and court ruled in her favor, finding that the former CEO's social media identity "has commercial value due to her investment of time and effort in developing her reputation." She didn't win any damages, but the case may have set a precedent.
So what does all of this mean for journalists? If nothing else, it means the importance of "personal branding" is greater than ever. If you have an established brand, you have more leverage to keep it under your control when the company demands a restrictive contract.
And what did all of this make me think of? This:
You might also like
---