There are always two sides of the marketing communications profession.
There's the "creative" side, which involves copy and visuals, slogans, brand identities and campaigns. It's what a target audience sees and interacts with via things like advertising, articles, collateral materials, point of purchase displays, signage, tweets, posts and more. It's mostly the "right brain" stuff.
Then there's the "data" side, which involves research, analysis, measurement, consumer behavior, customer insight and similar things.  Generally, it's what people don't see, but it's the underlying logic and rationale for the things they do see.  It's more "left brain" stuff.
Good marketing requires a dose of both.  One side shouldn't exist without the other, although that does happen sometimes, as in creating a campaign without the appropriate research and analysis to drive it.  Usually these efforts are not very effective.
But there's yet another side of the profession as well, one that often gets overlooked when planning campaigns and allocating resources to the marketing effort.  It's account management.
I have been thinking about this recently as a student project I was guiding experienced a hiccup: Information we were counting on for a marketing campaign wasn't available as had been promised.
And same thing for another project I am involved with for our school:  We realized that key parts of a program we were trying to promote had not been determined yet.  How can you promote something when you don't what it is yet?
Things like that are all a normal part of the development process.  So are delays.  And people who change their mind.  And miscommunication.  And differing interpretations of things.  And egos that get in the way (egos of both the client and the marketing team, to be sure).
I could write volumes about all the campaign glitches I've seen in my career.  Very little of it is intentional – it's mostly that marketing planning is a dynamic process involving a lot of people, so naturally there will be things that don't happen perfectly.
Marketers can try to minimize the challenges of account management through careful planning, meticulous documentation, thorough creative briefs and transparent communication, but the bottom line is there will always be things that don't happen like they're supposed to.  Expecting an imperfect process – as well as anticipating delays and changes on the fly – is just something that be built into the planning process.  I might not know what the glitches will be, but I know there will be some.  Expecting them can make a big difference.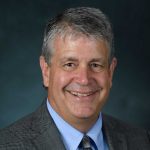 Scott Fiene is the assistant dean for the Integrated Marketing Communications program at the University of Mississippi's School of Journalism and New Media.
You might also like
---