A recent article in AdAge highlights an interesting trend: Big companies are ditching their chief marketing officer positions.
It's not just CMOs themselves getting the boot—the job has always been a revolving door—but the very position itself is morphing or vanishing altogether. Johnson & Johnson, Uber, Lyft, Taco Bell, Hyatt Hotels and others have already taken this step.
The premise is that marketing today involves far more than the foundational "Four P's"—product, price, place and promotion—once thought to be the essence of the profession. It's now about sales, retailing, customer relationships, data, personalization, inbound and outbound communications, reputation management, technology, sights, sounds, smells and more. (Curious about how airlines use fragrance to build a brand? Click here.)
In other words, marketing encompasses nearly everything. And therein lies the rub. How can one position effectively control all that?
Unrealistic Expectations?
Think about other C-Suite positions: The bottom line for a chief financial officer is, well, the bottom line; it's all about the money. For a chief information officer, it's about technology. For a chief operating officer, it's administration.
But if a chief marketing officer is charged with absolutely everything to do with influencing customer perceptions and buying behaviors, that's pretty unrealistic.
Some of the roles formerly known as CMO are becoming broader and using monikers like chief growth officer, chief brand officer or president of brands. In my view, that's just changing the label. No matter what it's called, trying to pull it all under one umbrella has been and will always be a challenge. That's really nothing new.
And it's why I've always thought great marketing is more of a philosophy and an attitude that permeates the entire organization than simply a department or a position on an organizational chart.
The Last Three Feet
I've previously written about the importance of "The Last Three Feet" at McDonald's. All the money McDonald's spends on product development, promotion, branding and everything else really comes down to the customer experience at the counter. Are the employees engaged? Is the order correct? Does the transaction go smoothly? That's what will make or break the brand. How can one position in an organization ensure all that?
At Ole Miss, we're blessed to have a campus that's continually ranked as one of the most beautiful in the U.S. That absolutely influences students' decisions to attend here; they tell me that all the time. We've got a great university communications department that oversees marketing and branding, but the folks in that area don't have much to do with flowers and lawns and landscaping—yet that's a big part of the brand that sells our institution.
Fortunately, our university understands that attraction and knows that money spent on aesthetics can be just as beneficial as money spent on advertising. Our head of landscaping has as much to do with our brand as our head of marketing.
As I write this, sadly in the wake of more mass shootings, Walmart is getting blowback from customers and some of their own associates over its policies related to gun sales. In this case, external events and constituents are framing issues that impact the brand. How Walmart responds and manages this issue is absolutely critical in shaping customer perceptions, but it can't all happen on the shoulders of a CMO.
The Envelope Please
In one of my former jobs, I ran the marketing operation for a big home mortgage company. My staff and I were always focused on the next big promotion, a new product launch or a campaign that would drive greater market share from homebuyers. I sat in a focus group talking to customers about ways we could increase affinity for our organization. I expected to hear the standard stuff: more awareness and promotion, create a rewards program, lower our interest rates, simplify the loan process, and so on.
But instead, customers started talking about the payment envelopes we provided with our bills, which we thought was a convenience for those who paid by check each month. We heard that the envelopes were cheap, flimsy and not very secure. As a result, the perception was that our company was just a bunch of cheapskates cutting corners so we could make more money.
Wow.
As the marketing guy, I didn't have the slightest clue what our payment envelopes looked like or even which department sent them out. What's an envelope got to do with brand loyalty? It was a stark reminder that the brand was greatly influenced by something unexpected and not under my control.
If "marketing" really does encompass everything, it's no wonder the position of CMO may be falling by the wayside.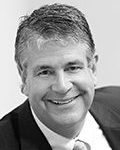 Scott Fiene is the assistant dean for the Integrated Marketing Communications program at the University of Mississippi's School of Journalism and New Media. Contact him at Safiene@olemiss.edu.

You might also like
---