Believe it or not, stations have been doing sweeps pieces for more than 40 years. The concept first became popular during the late 1970s, a time when stations had a virtually captive audience.
The first efforts were big deals, designed to make viewers watch multiple nights. They were accompanied by extensive outside advertising, including TV Guide and newspaper ads. That gives you a clue how long ago we are talking.
Like so many other things in television, pretty much every station in every market soon jumped on the sweeps bandwagon. We see the same thing today with investigations. Stations seem to always think they can differentiate themselves by doing the same things all their competitors do, only better.
As sweeps pieces took hold, they inevitably became a checkmark. What is our schedule for May? Will we have something every night or just certain nights? Which pieces will be heavily promoted? Which will be multi parts? What are other markets doing?
During the four major ratings periods – February, May, July and November, stations became consumed with special reports. Inevitably, they turned into a chore. Very few were compelling, many were simply boring. In some cases, more people turned off than on. Eventually, sweeps pieces turned into wallpaper. They were done because…well because that's what we do.
Occasionally a sweeps story would break big in a market. When that happened, stations in every other market jumped on board quicker than the 1 degree of separation that is television news. Investigations of germ-infested hotel rooms and undercover cameras in dirty restaurants come to mind.
Did sweeps pieces work? The incongruous fact is most had little, if any long-term effect on ratings. I tracked this for a number of years on multiple stations in multiple markets and finally came to the conclusion that the resources, time, effort and advertising devoted to sweeps pieces were being misspent because they reduced daily news efforts leading up to and during ratings periods.
If sweeps pieces do not generally work, why do so many stations continue to do them? I think it is because no one has a better idea. The sameness of television news is at least broken by different content, even though most of that content has no real effect on ratings. There is also the satisfaction of knowing a station is at least doing something to try and raise ratings. And of course, something does occasionally work.
We are, of course, now in sweeps the entire year, though the traditional sweeps months still matter simply because ad agency buying continues to be set up to give ratings in those months more weight. Buyers and stations still need specific periods in time to project future numbers. Overnight demos and households matter, especially when it comes to signature programming, but sweep months remain part of the advertising landscape.
None of this is to say stations should not do investigations, special reports, or other important work outside the scope of daily news coverage. Appropriate in-depth reporting matters and should be encouraged. But those kinds of stories must be driven by the material, not by the need to fill out a schedule.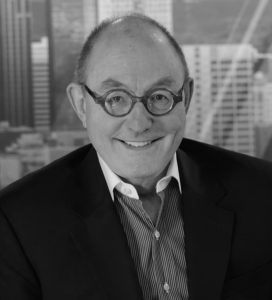 Hank Price is a veteran media executive, educator and author. He is a frequent speaker to television industry groups about the future of media. He currently serves as Director of Leadership Development for the School of Journalism and New Media at Ole Miss. During a 30-year career as a television general manager, Priced specialized in turnarounds, leading television stations for Hearst, CBS and Gannett. During this time, he became known for turning traditional businesses into multi-platform brands. Simultaneously, he spent 15 years as senior director of Northwestern University's Media Management Center, teaching in both the domestic and international executive education programs. Price is the author of Leading Local Television (BPP, 2018) and co-author of Managing Today's News Media: Audience First (Sage, 2015) a management textbook.
You might also like
---