Film documentaries as they are known today have been around since 1922 when Robert Flaherty made the first feature-length documentary, "Nanook of the North," but recently they have moved into a space of notoriety and intrigue for moviegoers and streaming platform users.
Last year alone, the three biggest film documentaries—"Won't You Be My Neighbor?," "RGB" and "Three Identical Strangers"—made a combined $47 million at the domestic box office.
The prevalence of documentaries on streaming services such as Amazon Prime Video and Netflix could be why viewership for documentaries has increased. A documentary recommended by word of mouth can be an easy selection among the white noise of thousands of movies and television shows.
"I think more people are making them because of Netflix," said Terry Ewert, executive producer of Ewert TV Productions and executive producer for the TV documentary "The Story of Golf" and had a decades-long career in network sports production. "People tend to gravitate towards good content and good stories. And if it's a story about a person, place or thing and it's well done, people will watch it."
It is especially beneficial to filmmakers if the streaming service underwrites the project. That way, the film company will not have to bear the expense.
"For the outlets, they need content desperately," Ewert said. "Documentaries are cheap and normally get good reviews if done with a great deal of pathos."
It's possible that documentaries are enjoying increased attention now because of the political climate. While journalism is under a microscope, documentary filmmaking is more liberated from intense political scrutiny.
"All documentaries have a point of view," Ewert said. "Is there an audience for that? If you look at the polls, half of this country is divided pro-Trump or anti-Trump. You can appeal to hundreds of millions of people on one side and hundreds of millions on the other. You can do two sets of documentaries, depending on the slant."
Its ability to appeal to audiences across the spectrum of political, social and cultural issues makes the film documentary universal in its expression of human interests.
"Documentary filmmaking is like an editorial," Ewert said. "An editorial is not necessarily journalism and yet it is because it gives someone's truth—a newspaper's truth—as to their point of view. It's not fake news; it's their point of view."
Documentaries are not fully removed from other traditional types of journalism, however. News stories themselves are like mini-documentaries: They have a beginning, middle and end, and lead the audience to a conclusion.
Funding is a concern when trying to get a documentary off the ground. For a network like PBS, filmmakers were at one time required to get grants from philanthropic organizations that underwrote documentaries.
Writing the information for the grant and composing the proposal required immense work and still could face rejection. Today, young filmmakers have the opportunity to showcase their work with "short subjects"—nonfiction motion pictures, typically with a 40-minute runtime.
Those who are just starting to break into this field should be encouraged that media outlets are warming to the idea of welcoming a film documentary with open arms. Early on, documentary newcomers shouldn't discredit the resources already at hand. Films like "Tangerine" used an iPhone 5S camera for the majority of the footage.
"They had to use a wide angle and telephoto lens, a microphone to enhance the audio and a lot of recordings but primarily, the principal photography was shot on the phone," Ewert said.
Documentary film expands past just a niche market, and many techniques it employs such as quality video content and a cohesive storyline are used in other types of conventional media.
Films like "Won't You Be My Neighbor?" re-engage an entire generation. Children who grew up watching "Mister Rogers" on PBS Kids may become adults who pay to see his character re-enacted on the big screen.
Documentary film can reconnect people to a part of their own human experience and engage them with something wholly new but real. Those unique capabilities suggest this type of storytelling is not an art form that is going away any time soon.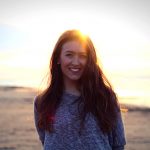 Jacqueline Schlick is an Orlando native who found her voice in the deep south. She graduated from the University of Mississippi with a creative writing degree and is now pursuing her master's in journalism. She serves as the Public Relations Director of Ole Miss Bands and as a Lifestyles writer at the Daily Mississippian. Upon graduation, she plans to become a novelist as well as continuing her work in journalism.
You might also like
---