Since "flattening the curve" first changed America in mid-March, television stations have done a remarkable job of covering the biggest story so far of the 21st Century.  They have done this while overcoming logistic and equipment nightmares that would have shut down a less competitive industry.
Seemingly overnight, television stations went from close quarters to decentralized operations with a significant percentage of all employees working from home.  Field crews learned to go about their business while never setting foot in their stations.  Reporters converted their dining rooms to offices.  Kitchen islands became anchor desks.  Meteorologists were literally forecasting from their own back yards.
It was an amazing show of resolution, but even more remarkably, it worked.
In the midst of all this, viewership soared; tangible proof in an age of media distrust, that local television news remains the consumers' most trusted choice.  The bigger question now is, how many of these new viewers will stay with television news after the threat ends?
As states begin to open up, we are entering a new phase. People still want to know about COVID-19, but they also are moving on. There is a great yearning for normalcy. That means many formerly captive viewers are going back to work and will no longer be available to watch television. Linear newscasts can only be viewed if they mesh with consumer schedules. If we are to maintain a relationship with these consumers, we must act now.
Premiere news researcher Seth Geiger said in a recent TVNewsCheck interview that he believes the biggest opportunity for stations is to push new audiences to their digital platforms. This seems logical and right, but I also think strong stations may be able to keep at least some of the viewers who have been watching every day since mid-March. Doing so will require consumer-centric innovative thinking.
So, what are the opportunities?  It seems to me there are many. Here are some of the obvious:
Immediately switch from Covid-19 promos to app and digital alert promos. Everyone knows you are covering the pandemic, so those promos no longer help. Concentrate on the benefits of alerts and downloads. Sure, we did that seemingly ad infinitum years ago, but this is for new audiences.
As you did with promos, push the benefits of your digital products in your newscasts. Your goal is to keep a connection with viewers whose schedules are about to change.
Broaden your newscasts to cover the return to work. So far, much of what has been reported has been treated as a contest between two sides. That is not what viewers primarily want to see. They want to know what is actually working and what is not. If there is hope, so much the better.
Humanize your newscasts. Your own people have gone through the same thing your viewers have. If you want to relate to viewers, this is the time to tell your own stories.
Take time to think about the future. What have you learned? What practices should you keep? How can you use this experience to modernize your newscasts? Most importantly, how can you best serve news consumers?
If you do nothing, the status quo will return. That would be a shame. Instead, challenge your team to think, then come up with a plan. Yes, we are still in a pandemic, but you have already proved you can successfully navigate against overwhelming odds. Now is the time to use that same skill set to prepare for the future.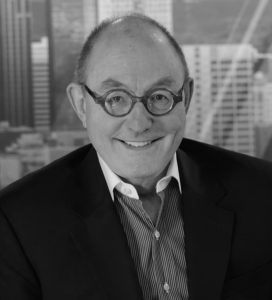 Hank Price is a veteran media executive, educator and author of Leading Local Television (BPP, 2018) and co-author of Managing Today's News Media:  Audience First (Sage, 2015) a management textbook. He is a frequent speaker to television industry groups about the future of media.  He currently serves as Director of Leadership Development for the School of Journalism and New Media at Ole Miss. During a 30-year career as a television general manager, Priced specialized in turnarounds, leading television stations for Hearst, CBS and Gannett.  During this time, he became known for turning traditional businesses into multi-platform brands.  Simultaneously, he spent 15 years as senior director of Northwestern University's Media Management Center, teaching in both the domestic and international executive education programs. 
You might also like
---