As newspaper readership continues to decline and local TV news struggles to maintain its share of the audience, much is written about the impact on the business challenges for both.  What can get lost in the conversation is the fact that local media are often the only sources of news about the communities in which many Americans live.
"I think all of us in the media have a responsibility to be relevant to our audiences," Raycom Media Vice President of News Steve Ackerman said. "I don't know if it's a unique responsibility in television, but I do think it's important that we remember–those of us who are in television– that we operate under a license from the federal government and that part of the obligation of that license is that we serve our communities."
Raycom Media, which has 65 television stations in 44 markets, must now also consider its journalistic responsibility to dozens more markets after they acquired more than 110 local newspapers in 2017.  The papers are all part of Community Newspaper Holdings, Inc. (CNHI).
"These are the kinds of markets where local newspapers are still critically important," Ackerman said. "These are the markets where there is no other local source of news and information."
He suggests that local TV can help these local papers survive.
"I think there are things we've learned that we can help them understand, but I also think there are things that they know, that really know much better than us; what is relevant, what people are interested in, so I think it's a great opportunity for us as we start to meet our colleagues in these community newspapers to learn from one another."
According to Ackerman, people in this country have begun to assume that trustworthy and credible content should always be free, but that idea is hurting news organizations that want to deliver quality content while being able to continuously carry its expense.
"Good quality content is not free," Ackerman said. "It never has been. Good quality local television content is supported by local advertisers. It's supported by what are called 'retransmission fees' that we collect as part of our revenue stream. If that business changes, we have to figure out how do we continue to support local content."
Through the merger, Raycom hopes to learn about successful business strategies that aren't very common in local news.
"Coming together with CNHI, we are learning a lot about what is called the 'subscription business,'" Ackerman said. "You go on any broadcast website, the first thing you're going to notice is it's all free. You go on any newspaper website, the first thing you notice is after you look at a certain number of articles, you have to have a subscription."
When Ackerman recently visited with about 200 students at the Meek School of Journalism & New Media at the University of Mississippi, he asked audience members to a raise a hand if they had a Netflix subscription. The majority of hands shot up. CNHI's logic is if people are willing to spend around $10 a month for Netflix, then they should also pay something for quality local news content.
During his visit, Ackerman showed a video titled, "Licensed to Pill," a project about the opioid crisis that also ran in many of the acquired newspapers as a print version. The merger has allowed the television stations and newspapers to sync their content.
"We're trying to help the newspapers learn a little more about video," Ackerman said. "We share a passion for community engagement and investigative reporting. We have a better opportunity to collaborate. It gives us more feet on the ground. We have reporters now in several state capitols we didn't use to have reporters in… It's a mutual learning experience but the real opportunity for us as a combined company is better understanding relevance and having more feet on the ground."
Raycom Media is continuing its expansion, looking to branch out into the lifestyles arena more. It was also one of the companies featured in Knight Foundation-supported research about the future of local TV news for its innovation and social media engagement strategies.
Overall, Ackerman says the involvement in the local newspapers is a cooperation that is healthy for both television and print news and that they will teach each other the skills typically exclusive to one medium. Raycom is "marching side by side with newspapers," Ackerman said.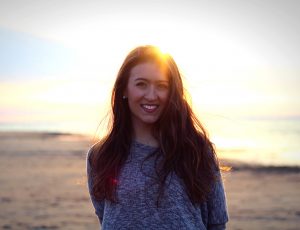 Jacqueline Schlick is an Orlando native who found her voice in the deep south. She graduated from the University of Mississippi with a creative writing degree and is now pursuing her master's in journalism. She serves as the Public Relations Director of Ole Miss Bands and as a Lifestyles writer at the Daily Mississippian. Upon graduation she plans to become a novelist as well as continuing her work in journalism.
You might also like
---