Few people working in television news realize just how devastating the 2009 recession was to stations. Some actually faced going out of business. Many others found they could no longer support news departments. Today's MMJs, automated newscasts and centralized master control rooms are all the result of that recession.
Here is the part you may not know. Advertising never recovered. National television advertising, which at one time represented 50% of station profits, continues to shrink today.
Why then are stations and newscasts still around? Because in their desperation, stations began to charge cable and satellite companies monthly per-subscriber fees (called retransmission consent), something cable networks had been doing all along. Those fees have now become so large that earlier this year Nexstar reported more money from subscriber fees than from advertising. By 2021 a host of other companies will be reporting the same thing.
The huge amount of money retransmission consent now represents is the reason group owners are sometimes willing to withdraw their signals from cable and satellite companies during rate negotiations. It may hurt ratings, but the long-term subscription fee payoff is worth the pain.
Unfortunately, local news has become such a commodity that the loss of one station's newscasts in a market, no matter how highly rated, is rarely enough to force a settlement. The real driver is network programming, especially big sporting events. Moreover, because group owners lump all stations together during a negotiation, the relative first or last place position of any one station is rarely a factor. The good news is profits are more stable. The bad is that winning news is less important.
Before you get too comfortable with this new world, you need to also know that up to 85% of retransmission dollars go to the networks in the form of program payments. Why? Because stations have no choice. Pay the network or lose the affiliation to someone else. No network, no retransmission payments.
Know also that retransmission payments are threatened by cord cutting. Securities analyst Marci Ryvicker said at a recent TVNewsCheck forum that she expects cord cutting to increase 6.6% a year for the foreseeable future.
Advertising, of course, still matters. Political years make a huge difference and news ratings still count, as do secondary channel, mobile and web revenue. All of this is good until one realizes there are two even greater threats waiting to raise their heads: interest rates and the next recession.
The growth of station groups has created multi-billion-dollar levels of debt. For the moment, interest rates are stable, but any growth in borrowing costs would create incredible pressure.
As for the next recession, there is no question it will force some weaker players out of the news business. The massive revenue drops we saw last time will be less severe because advertising will be a smaller piece of the pie, but still enough to force some into foreclosure.
What all of this means is that down the road there will be fewer stations doing news. Were it not for FCC rules preventing station owners from owning more than one of the top four stations in any market (based on audience share), it would already have happened. If stations are not able to combine, some will simply have to exit local news. In some smaller markets, we already see one station with multiple networks, so there is plenty of precedence for markets with a few mega-stations instead of five or so separate ones.
Mega-stations will be able to pick and choose among the best people in their market. Because they will be producing even more information product, they will need more people. The shutting down of competitors means there will be no shortage of applicants.
By now, you are likely asking what all this means to you. You cannot control the industry, but you can control your career, so here are some things to think about.
First, continually improve your skillset. If there is a coming shakeout, only the best will be left standing, so make sure that means you. Build a reputation for hard work, strong performance and a positive attitude. These things matter more than you might imagine.
Second, know who you work for. Is your company well-positioned for the future? If not, try and join one that is.
Finally, pay attention. Know how your profession is funded. Understanding the economics will give you an advantage over those who are not as savvy.
Local television news has a great and expanding future, but not for every station. If you want to be part of that future, constantly work to build your reputation and make yourself better. Do this right and you will be ready, no matter how the industry changes.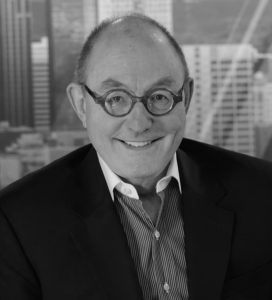 Hank Price is a veteran media executive, educator and author of Leading Local Television (BPP, 2018) and co-author of Managing Today's News Media: Audience First (Sage, 2015) a management textbook. He is a frequent speaker to television industry groups about the future of media. He currently serves as Director of Leadership Development for the School of Journalism and New Media at Ole Miss. During a 30-year career as a television general manager, Priced specialized in turnarounds, leading television stations for Hearst, CBS and Gannett. During this time, he became known for turning traditional businesses into multi-platform brands. Simultaneously, he spent 15 years as senior director of Northwestern University's Media Management Center, teaching in both the domestic and international executive education programs.
You might also like
---