Maranatha Hay is a five-time Emmy award-winning documentary filmmaker. Over the past few years, she has been working on Social Justice Warrior, the story of a group of California protestors who set out to join the demonstrators at the Standing Rock protests, but realize there is more to protesting than meets the eye. Just like the story, there is more to the way this documentary is told that meets the eye. Unlike her past work, this documentary is to be shown in an immersive reality setting using virtual reality headsets like the Oculus Go or in domes for a larger group experience. Instead of just watching the story unfold, viewers become bystanders as the camera inserts them into the film to experience it as if they were there.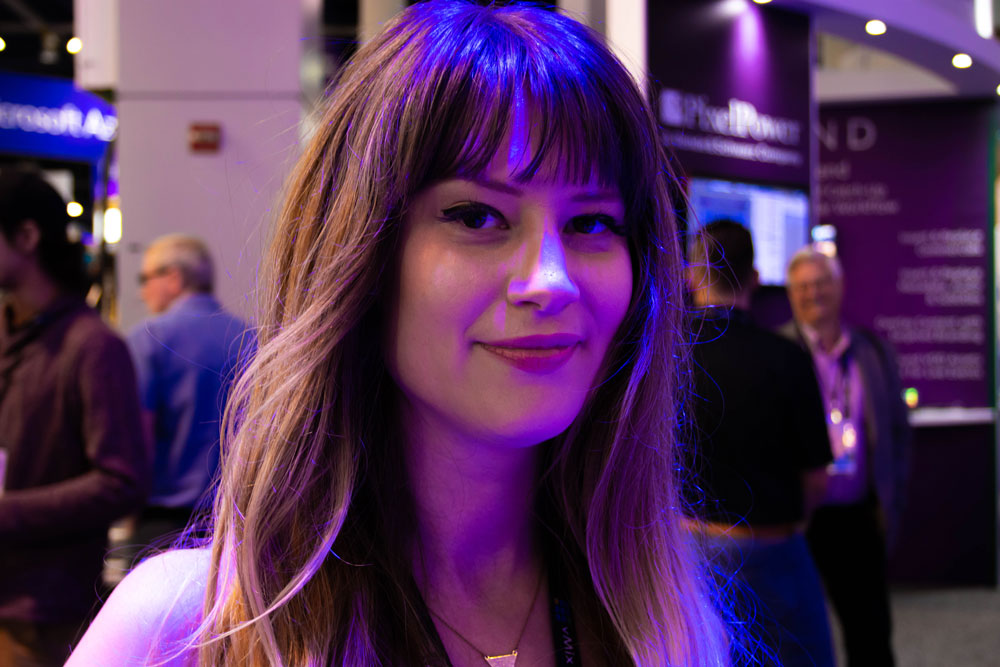 Q: What were some of the hardships that came with this film?
A: What we were trying to capture was an immersive long-form story, so the biggest difficulty was trying to find narrative threads that would last for 80 minutes. We wanted to make a feature, so we set out to apply timeless storytelling techniques like the hero's journey and apply them to immersive content.

Q: Why create this in an immersive format?
A: For the last 13 years, I have done documentaries in a 2D format and I think, for this project, having it in a 360° environment makes something incredibly transparent about it. You can look around to see what is happening, you can gather information for yourself. That's really what we wanted the documentary to be – for people to kind of make sense of what they wanted to about this situation.

Q: What does immersive storytelling add for the viewer's experience?
A: They're blown away every single time. We have not had somebody in a dome watch this documentary and walk away feeling anything less than mouth-open and psyched. It's incredibly impressive to see characters in a theatrical environment, but take that times three. You are in the environment, you are in the blizzard as it is happening. You really do feel like you are there. There's a lot to be said for exploring immersive content in this way.

Q: Tell me more about the dome viewing experience.
A: A lot of domes exist as planetariums. Using modern projector technology, you can create an extremely sharp image. There is a lot of content right now that is 360°, but it is important to think of these domes as potential theatrical environments. Any 2D film can be displayed at any cinema and be shown in a theatre, 360° can have theatrical exhibition in a dome environment.

When watching a portion of the film at the NAB Show, the setting inside the VR headset was inside of a dome with the film overhead, as the dome is the intended way for the documentary to be presented.

Q: What was your experience working on the film?
A: I worked on it for three years. It was really important for me to have an extremely strong story that would really change people's minds, maybe open people's minds to other people. I think the political climate in the United States right now is so polarized, and this film is about a small area in the U.S, but I think it is an issue that will apply to the entire country. The 360° technology lets the camera shoot in all angles, the project itself takes the perspective of all angles. There are interviews with Native Americans, police, protestors. All these things to show the polarized environment. It's all in there, different perspectives coming together.
Brian Barisa is a broadcast journalism student at the University of Mississippi School of Journalism & New Media.