Good digital news producers need traditional skills as well as an understanding of technology, says the digital content director at WLOX-TV in Biloxi, Mississippi.
In a recent interview, Renee Johnson also stressed the importance of seeing the big picture, whether it's in piecing together a story from a variety of sources or knowing the ins and outs of the overall newsroom operation.
But even in a time that emphasizes the use of technology, she says it's the journalistic basics that matter most.
"I would say writing is the top thing because you have to be able to take a police press release that is all in police jargon and make it to where people can understand it and follow what happened," she says. "You have to know enough to know what's missing and when to call the investigator and ask a few more questions."
Johnson joined the station in 1993 and worked for several years as a producer before moving to WLOX.com. In her digital role, she realizes the value of traditional reporting skills because digital producers must know, among other things, the right questions to ask.
Digital news producers must also be able to maintain a high level of interactivity. As soon as news stories are posted on social media, for example, digital news producers need to stay on top of user feedback. In some cases, you may decide to rewrite or update stories for the public to understand and even to help advance it with more information.
For college students, Johnson encourages internships within the industry.
"I would say the top thing is to do an internship in a newsroom so that you really get a good picture of what this business is like, and go into the internship with the mindset of 'what am I going to get out of this?' You have to be organized about what you want to learn and get out of an internship, and you have to be aggressive about making sure that you're not getting overlooked."
Finally, Johnson suggests that aspiring journalists — and even those in the industry — set goals and develop confidence.
"You can do this," she says. "Don't be afraid of it."
Digital news producers also learn skills that will benefit them in the long run, whether it's in reporting, anchoring or even some other areas such as marketing.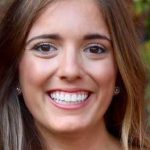 Pepper Taylor received a bachelor's degree in communication with an emphasis in public relations. She is pursuing her master's degree in journalism with an emphasis in integrated marketing communications at the Meek School of Journalism and New Media at the University of Mississippi. She also serves as the graduate assistant to Dr. Debora Wenger, assistant dean for Innovation & External Partnerships and associate professor of Journalism at the Meek School. Contact her at pdtaylor@go.olemiss.edu.
You might also like
---