One of the things I absolutely love about integrated marketing communications is that it sits at the intersection of so many different things.
It's about right-brain creativity and left-brain logic.  It involves the study of how people think (psychology) and how they act (consumer behavior).  It's about discovery (research), storytelling (journalism and writing), imagery (art) and so much more.
Ethnography can also play an important role in IMC. Ethnography is similar to anthropology in that it takes a deep dive into humans and their environment to understand things that can make marketing more effective.
Ethnography isn't just limited to humans; some of you may remember Jane Goodall and her immersions into the world of chimpanzees starting in the 1960s.
I remember an interesting conversation with an ethnographer who worked with the manufacturer of a leading brand of cough medicine to figure out ways to improve sales.  The research team looked at signage, shelf displays, advertisements and all the other things a project like this would entail.
But something she began noticing stood out:  When people don't feel well, they tend to look down, especially in public.  Who wants to make eye contact with strangers when you are sick?
But cough syrup was displayed at eye level in most stores and pharmacies.   After all, that's the most coveted shelf space in retail environments, and many product manufacturers pay dearly for that positioning.  The researchers experimented with putting the cough syrup on lower shelves where the sick people were looking and presto – sales went up.
I stopped by my local Walgreens on the way home from work and sure enough, there down low is most of the cough medicine.
Everyone thinks great integrated marketing communications is all about good data, creative ads, catchy slogans, fancy graphics, prime media placement, Facebook likes and such, but often it's these other little nuances – like understanding the eyeball movements of customers – that makes all the difference.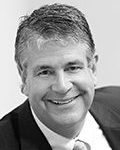 Scott Fiene is the assistant dean for the Integrated Marketing Communications program at the University of Mississippi's Meek School of Journalism and New Media. Contact him at  Safiene@olemiss.edu.
You might also like
---