It's 2018 and the media is in "crisis mode," undergoing heavy scrutiny from the White House and oftentimes involving itself in perceived or real bias, clickbait and one-sided reporting.
What's a journalist to do in navigating the changing tides?
Nationally known political reporter Peter Boyer, who has worked for organizations such as The New York Times, The New Yorker and Fox News, says it is important to be aware of journalism's transformation over the years in order to counteract consumer distrust and compensate for the negative ways that the media landscape is changing.
"I think the single most important thing that news media has is trust," Boyer said during a recent visit to the University of Mississippi.
"It is its currency, it is the last thing that is important. If the press doesn't have trust, then all the other stuff is meaningless. In the same way that this president has broken the norms of the presidency—and broken what we used to consider the norms of civil political behavior—I think the news media response to that has been to break down the norms of journalism. It is a most regrettable, most lamentable development."
Boyer pinpoints the moment he realized traditional journalism was veering off course. On Aug. 7, 2016, after Donald Trump had secured the Republican nomination, Jim Rutenberg of The New York Times wrote a column that asked, "If you're a working journalist and you believe that Donald J. Trump is a demagogue playing to the nation's worst racist and nationalistic tendencies, that he cozies up to anti-American dictators and that he would be dangerous with control of the United States nuclear codes, how the heck are you supposed to cover him?"
Boyer said The Times started answering that question itself "by, A, putting that column on page one and, B, within two weeks writing stories in its news columns referring to the candidate of the Republican party as a liar."
"Instead of doing what you'd been trained to do, which is to say what the president said, show the facts of the matter and point out that what he said contrasts with the facts, they said, 'President Trump, who lied yesterday…' That just opened the floodgates. It set the tone to treat the candidacy and the election of Donald Trump as if it were 1933 Germany, the rise of a tyrant."
Though Boyer concedes that Trump is an anomaly, he encourages the public and journalists to consider the facts of the president's term.
"If your hate progresses as a citizen, and you've been told for two years now that our country is going to be destroyed, that this crazy man will send us into nuclear war with a tweet, there's a pretty simple thing to do," Boyer said.
"You can shut all that stuff off, or you can test it against reality. Think, 'Hmm, I still have a job, my neighbor who didn't have a job now has a job. This president is weird, but we haven't gone to war, NAFTA that I lived with for most of my life has now been renegotiated. Test reality, that's the responsibility of every news consumer."
As the media preoccupies itself with the outrage at Trump's term, other stories have gone unnoticed.
Boyer says there have been two competing narratives since the president was elected: One is that Russia interfered in the election to ensure a Trump win. The other is that members of a Deep State have made it their mission to undermine this incoming administration.
"The latter was dismissed immediately," Boyer said. "Cut to a year and a half later, The New York Times is publishing an op-ed from the Deep State anonymously saying, 'Yeah, we've been trying to undermine this guy from the beginning.' I think the news media has become so blinded by this tribal war that it has just abandoned their role with very few exceptions. And that hurts us all."
In Boyer's experience, most of the journalists he worked alongside were registered Democrats, but they respected those with an opposing political opinion and did not feel defensive about a Republican's perspective.
Now, there is so much division between the two groups that the line of civil discourse and disagreement has dissolved.
"The press has lost even the pretense of objectivity," Boyer said. "They have so openly identified with opposition, with resistance, that as a whole there is the stench of untrustworthiness and I don't know how you get it off."
Similarly, in the recent Brett Kavanaugh case, this issue revealed itself when the conversation was more about who believes survivors versus who doesn't believe survivors rather than the plain facts of the trial. News either directly related to the president or involving the current political climate has all been tinged with opinion from both sides.
"The breach from the norms is probably irreparable," Boyer said.
Though Boyer feels the media landscape has changed forever since the 2016 election, he does believe that journalists must work to repair some of the damage going forward.
"How does a conservative one day believe The New York Times?"
Boyer acknowledges that this question goes both ways. Fox News, which has traditionally appealed to a conservative audience and reports information from that perspective, can no longer even suggest that it is without bias. Once a news organization has revealed itself as influenced one way or another, it is almost impossible to regain trust with those who feel alienated.
Today's journalists, he said, might consider the weight of appealing to one group over another because it might turn out to be a permanent decision.
Boyer also noted that with online content, consumers are becoming increasingly aware and wary of clickbait. In fact, a catchy headline that seems drenched in bias or is deeply unlikely will ward off serious consumers more than it will attract them. That, too, ultimately can lead to a lasting sense of distrust for the news organization.
Boyer says that his beloved New York Times has become a prestigious Huffington Post, the online liberal news site, and may carry that reputation indefinitely. Still, he says, if the news media only dips its toes in a bend away from the norms, it still has a chance to get back to the traditional unbiased reporting in a post-2016 election world.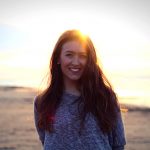 Jacqueline Schlick is an Orlando native who found her voice in the deep south. She graduated from the University of Mississippi with a creative writing degree and is now pursuing her master's in journalism. She serves as the Public Relations Director of Ole Miss Bands and as a Lifestyles writer at the Daily Mississippian. Upon graduation, she plans to become a novelist as well as continuing her work in journalism.
You might also like
---