Imagine a program that tests your news for accuracy before you see it.  That's what Robert Hendrickson hopes he can do with NewsCheck.
The New York native has spent most of his adult life in the technology world, most recently with owning and operating The William Ryan Group, a business intelligence and financial solutions company.
Last February, Hendrickson began collaborating with Robert Wolcott, a clinical professor of innovation at the Kellogg School of Management at Northwestern University. Together they dove into a new technological business venture, forming what would become NewsCheck, a program designed to protect against fake news by testing the validity of news stories and holding them to certain journalistic standards: truth and accuracy, independence, fairness and impartiality, and humanity and accountability.
"We realized everyone has their own truth, so all we really could do was provide a solid level of background information along with transparency, visibility, and verification of facts," Hendrickson said. "People can see the Trust Index score, know how the score was realized, fact check on the source, see other articles the source has written, and come up with their own perspectives of the credibility, and therefore their own perspective of truth," Hendrickson said.
The slogan for the program is "know, trust, share," meaning they want consumers to know if content is real or fake, be able to trust the source, and confidently share the information on social media.
According to Quartz, NewsCheck is one of a number of efforts to combat the spread of inaccurate information in the media. "News Guard, a startup by publisher Steve Brill and former Wall Street Journal publisher Gordon Crovitz, has raised $6 million and is hiring dozens of journalists who will rate news content by trustworthiness. The Trust Project brings together a group of news organizations at Santa Clara University's Markkula Center for Applied Ethics to create "trust indicators" that explain the "work behind a news story," including journalists' credentials and a publisher's financial backing. Storyful and Moat have partnered with the City University of New York's journalism school to create Open Brand Safety which identifies and tracks web domains and video URLs that spread misleading content."
All of these efforts work a little differently. The NewsCheck Trust Index uses a methodology that ranks content against contrary facts and creates a score for each piece of content. Added to that is blockchain technology.
Blockchain utilizes what's called distributed ledger technology (DLT) which protects against the tampering of information as it stores that information in multiple locations instead of in one easily-targeted database.
"DLT makes the content virtually immutable," Hendrickson said. "If you store the same thing in multiple locations and mark it properly, you know that that is the content and it can't be changed. As technology moves forward, the ability for people to take The New York Times banner and put it on a fake article is going to be easier and easier to do."
Hendrickson says preventing that is good for all involved.
"Not only does the consumer want to know it is verified content, but The New York Times as a brand has a vested interest as well, because people could put aggressive or derogatory content under their banner and hurt their brand."
The technology may also help individual journalists who create content by themselves with no brand association. By building a portfolio of verified pieces, writers and reporters can gain credibility, which could lead to more work.
"This process helps democratize the availability for individual journalists without necessarily having to work for some of the brands that have a trust quotient already," Hendrickson said.
Consumers using NewsCheck can identify verified content by a triple check logo that updates on a real-time basis. The check is inside a square with rounded edges that rolls over to show the NewsCheck Trust Index score. By clicking on it, consumers can view more information on the source and content, bias rating and credibility rating, in order to fully understand the score.
"We're talking to Facebook and some of the main publishers, along with independents, to have the NewsCheck Trust Index pop up and be part of the article wherever it's published," Hendrickson said.
The NewsCheck app is in its early stages, but will eventually be able to look, not only at text, but also at other media like videos, virtual reality and augmented reality. Once the text is uploaded to the app, NewsCheck sends it off to natural language processing and a machine learning device that comes back with the category, information on the source, bias of language and other key components of the content. The text is then broken down into paragraphs and sent to people enrolled as credible reviewers who send their scores and trust index. The reviewer information is combined with the machine scores creating one aggregate score, which is delivered to the phone or web app.
Hendrickson says NewsCheck will also attempt to keep the process prejudice free, so reviewers will not need to include their race, age, or gender as part of the selection process.
"Your credibility is built on experience, credentials, and participation in the network so it creates an interesting environment for there to be equity and trust within our platform," Hendrickson said.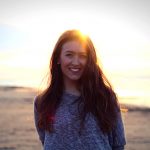 Jacqueline Schlick is an Orlando native who found her voice in the deep south. She graduated from the University of Mississippi with a creative writing degree and is now pursuing her master's in journalism. She serves as the Public Relations Director of Ole Miss Bands and as a Lifestyles writer at the Daily Mississippian. Upon graduation she plans to become a novelist as well as continuing her work in journalism.
You might also like
---