NewsLab.org: Powered by the University of Mississippi Meek School of Journalism & New Media
Kristen Fox is the manager for digital marketing and promotions for the Walt Disney Company's Consumer Products and Interactive Group (DCPI).
Last year, DCPI launched the LOL app, which Fox oversaw.  LOL features GIFs, memes, short videos, games, jokes and trivia related to Disney's many properties.
"Putting together the app was a lot of work," she said. "My team and I toiled around the clock on it, and there were constantly many moving parts. It was definitely a big project and took a lot of logistics to put together, but once the app was in the iTunes App Store, it was the most rewarding achievement."
Having a job focused on social media is no simple task. Fox says she's has had to learn many tricks and rules about each social media platform in order to be successful.
"For example, Facebook does not allow GIFs to be posted," Fox said. "As a content creator, we have to 'cheat the system' and create a looping video to give the impression it is a GIF instead."
This adds extra time when putting together sharable content. Photo sizes for Instagram and Facebook posts are completely different, so that means producers have to create specific content for each individual platform.
Planning content ahead of time eliminates a lot of the hassle. "We typically get the content we will be posting far in advance. It helps us a lot because we are able to strategize what content gets posted when, and what platform each piece of content needs to go on," Fox said.
Fox said much time goes into planning for even one simple social media post. She has weekly meetings that are focused solely on developing the brand voice, whether that's for Studio, Disney Channel, or something for Babble, knowing the target audience is important.
She says it's also important to be on social media platforms yourself, if you work in social media. "The best way to learn a platform or see what is successful is to post on the platform yourself," she said. "After all, if you don't use it in your personal life, how do you plan to use it in the corporate setting?"
Though she may experiment on her personal accounts, Fox says she always seeks out multiple people's opinions prior to posting anything for a business account. She tries to find people who don't know much about the topic to take and look and then makes appropriate edits before publishing the content.
"I love working in social media," Fox said. "It is always new and exciting and constantly changing. My work changes as the new trends change, and I am happy to be in such a fast-paced environment with an outstanding and magical company."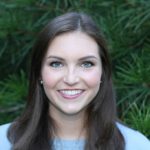 Colleen Stimola, 
a self-described Connecticut "Yankee
,
" has embraced the deep South lifestyle as a University of Mississippi senior. She started a campus Equestrian Club that has more than 30 members. Stimola is a general studies major and a triple minor in digital media, economics and journalism with an integrated marketing communications focus. After college, she plans to acquire certificates in digital media marketing. Stimola studied abroad for a semester in Seville, Spain, last year and networked and advanced her business skills. 
You might also like
---