The 2018 Investigative Reporters and Editors Conference in Orlando was packed with information that could help you take your reporting to the next level.
One of the most informative sessions was called "Public Records Track: 50 Records to Request Now." Described as a "quick-paced, lightening round-style session," it was co-led by Todd Wallack, an investigative and data reporter for The Boston Globe's Spotlight Team. According to his IRE bio, Wallack has been part of teams among the finalists for the Pulitzer Prize four times, including a series exploring Boston's reputation for racism.
Kelly Hinchcliffe, a reporter at WRAL-TV in Raleigh, North Carolina, also led the session. Hinchcliffe focuses on education reporting using public records and data, according to her IRE bio. She writes a public records column for Poynter, and you can find her on Twitter @RecordsGeek.
Wallack and Hinchcliffe offered the following ideas for public records requests.
FOIA Log – Most agencies have a log of public records requests that have been filed. You can learn what types of records have been requested to get more ideas about other records you can request. You can also find sources in these records for your stories. Wallack and Hinchcliffe said you will probably have to file a public records request to get the log of public records requests. These logs are sometimes online, but usually have to be requested through a federal or state public records act.
Records Retention Schedule – The reporters said most states and local governments have a document detailing how long they must hold on to documents. From reading it, you can learn the different types of documents each agency produces.
Master List of Forms – Many government agencies have a list of all the data/forms they have on file. Ask for it. The reporters said if you see an interesting form on the list, ask for a copy of the form itself. They noted that if an agency says it doesn't have a list of forms, you can FOIA all the forms instead.
Record Layout/Data Dictionary – "What information is in the agency's database? What do the codes mean? Those all should be explained in the documentation, typically called a record layout or data dictionary," the reporters' Tip Sheet reads.
Manuals, Policies, Rules and Regulations – If you cover a certain government agency, ask for the manuals, policies and regulations, rules, records they are supposed to keep. It's important to know how an agency collects information and what rules it follows. "Sometimes you'll find out about reports or documents mentioned in the rules that you didn't know about. Other times, you'll find out the agency isn't following its own rules," their Tip Sheet reads.
Rejected License Plates – In every state, you can ask for information about the reason certain license plate requests were rejected. Tip sheet: "States keep lists of both the vanity license plates they have approved, and the ones they rejected. It's worth also asking for the rules/guidelines agencies use to determine whether to approve an application."
Parking and Traffic Ticket Records – Wallack said during one investigation, reporters discovered an individual had received more than 500 parking tickets. Tip sheet: "Most states and local governments will release some details on all the tickets they issued, but may withhold the name and the identity of the person who received the ticket. Nevertheless, you can still find lots of stories – which officers give out the most tickets, the hotspots and times for ticketing, what kinds of tickets are given out, how fast you have to be going to get a speeding ticket…etc."
Parking Permit Data – Tip Sheet: "Many cities issued permits for parking on the street. But some have no limits on the number each household or business can get, so you might find some people have 5+ permits to their name."
Lottery Payout Records –  The reporters said each state keeps track of any lottery payments of $600 or more to report to the IRS. Tip Sheet: "Most states will provide detailed lists, showing every time someone cashed in a ticket for $600. Take a closer look at the repeat winners. One person in Massachusetts has cashed in more than 20,000 tickets. Also worth noting how often the winner is listed under a trust – raising questions about who really received the money – or whether lottery store owners are among the winners."
Animal Control Records – Cities and counties keep detailed logs and reports about animals. The data can be used to spot trends or problems.
Other Tips from Wallack and Hinchcliffe:
When you approach an agency asking for a records request, go into it assuming that it is public record, and make them prove to you that it is not.
Ask for records in electronic form so you can search them.
If you are working on a story, think about the kind of records you can request for it.
Make agency officials cite the specific part of the law that says you cannot have the record.
Always appeal a FOIA denial. If some of the record is redacted, you can appeal to see the missing information.
To read the reporters' entire Tip Sheet, visit: http://bit.ly/IRE18-RECORDS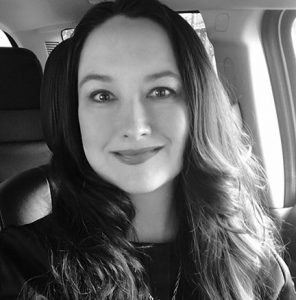 LaReeca Rucker has been a journalist for 25 years. She spent a decade as a reporter at the The Clarion-Ledger, Mississippi's largest daily newspaper, where she was also a USA TODAY contributor. Rucker has taught multimedia journalism, features writing and mass communication classes since 2014 at the University of Mississippi. She created the Oxford Stories classes at UM and the website OxfordStories.net, which serves as a student news wire service by sending stories to local news organizations for publication.
You might also like
---