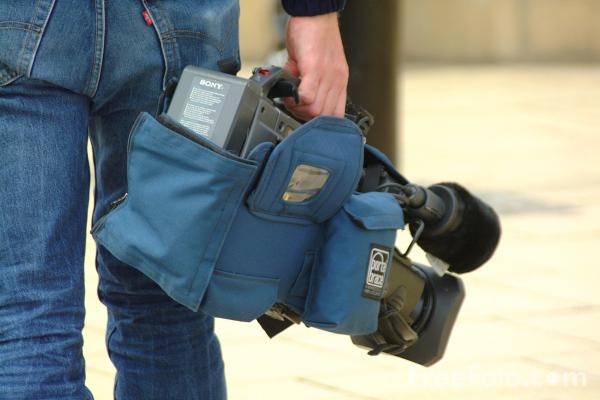 A front row seat to history. The privilege of sharing life's most amazing moments. And the God-given right to eat behind the wheel. Nobody ever said working in TV news was all glamour, right?
If you've ever been on a six-hour stake-out with no bathroom in sight, you've "enjoyed" one of the unique aspects of a TV career.  That's one part of the job I'm pretty sure no one misses when they leave it behind. And then there's "lunch"–you know, that meal other people routinely take a break for during an average work day.
I was reminded of the joys of the job this week when I saw this piece photojournalist Scott Rensberger shot a while back.
Reporters, let that be a lesson to you. Don't forget to feed the crew!
You might also like
---