It was 1968, and Lay's literally had the potato chip market in the bag. But those bags—cello-wraps, to be specific—opened the door for a competitor to build a snack brand that today stands at the top of its category: Pringles.
When I joined Procter & Gamble's Market Research Department after graduating from college in 1968, I was assigned to a top-secret project already in the works. P&G had an out-of-office division searching a broad range of consumer product categories for new opportunities for the giant company.
The approach involved studying statistics, data, facts and figures. The key criteria for looking into a category for innovation were:
High volume and high household penetration
Potentially high profit margin
Established category, not a trend
Ripe for innovation
The task force zeroed in on America's No. 1 snack: potato chips. Salty, crunchy and so tasty that, as the Lay's ads declared, "you can't eat just one." And Lay's, as the only national brand, dominated.
So what did the task force discover during its deep dive into the details that made this worth pursuing?
Crispy potato chips are fragile and packaged in cello-bags; they had to be shipped in carefully packed cardboard boxes and delivered via store-door trucks. Innumerable plants were built around the country so that each delivery was limited to a 200-mile territory.
The entire manufacturing-distribution system was complicated and costly.
The opportunity was to find a way to make potato chips and package them in a way to facilitate long-distance shipping without a lot of breakage.
R&D was assigned to the task, which was given top priority and top-secret status. The new formula, packaging and distribution system had to provide "technical insulation"—patented equipment and process—to take the market and competition by surprise with years to establish a leadership position.
R&D first had to make a recipe that yielded potato chips that looked and tasted like America's favorite salty snack, yet had to be made to fit into stable, shippable packages—not loosely in thin cello-bags. The goal was focused on the largest chip in a bag made from a slice of fresh potato that, after frying, resembled a saddle-shape. That was the target, the holy grail. It wasn't easy; it took lots of trial and error, not to mention years.
Pringles was 10 years in the making before the national launch. The first step was to perfect the chips, then to create the sturdy, shippable container. After that came image, brand, brand character, graphic design and key nomenclature. The rest, as they say, is history.
Every minute detail was researched during the 10 years of development. One favorite story: During a consumer research study, I was assigned one-on-one interviews to determine how consumers would approach the new canister packaging with an aluminum pop-top lid.
The canister was plain white, with no graphics, color or wording. Each consumer was handed a single unmarked canister to see how she would open it and get to the chips inside. We simply said: "Please open and help yourself to what is inside."
No one in R&D imagined that consumers would reach in to pull out the top chips. The pop-top and rim were not designed for a hand to reach in. It was sharp, and each consumer cut her hand. We had to shut down this part of the research, go out to get first aid and report to R&D. It was back to the drawing board with new insight: They will reach in to get the top chips.
The marketing team determined that to make Pringles successful and sustainable, the new product had to be called potato chips—not "new potato snack" or "space age salty snacks," but potato chips. That is what snack lovers wanted. As a result:
The words "Potato Chips" were prominent on the package.
"Newfangled" was selected, after months of consumer research, as the adjective to alert consumers that there was something different about these potato chips in order to manage expectations.
The visual cue was a photo of an array of large saddle-shaped chips across the package.
Frito-Lay was caught off-guard—and furious. A soap company was encroaching on their sacred territory. Huge lawsuits were brought into the courts, with Frito-Lay claiming that Pringles are not potato chips. Pringles, they said, are made from a mash of potatoes with other ingredients and therefore were not potato chips. But when asked to provide a registered-trademarked legal description of "potato chips," Frito-Lay could not for one simple reason: It did not exist.
By the time the extended legal battle ended, Pringles were well-established as "Pringles" and the company removed the term "potato chips" from all packages. Problem solved.
Pringles have stayed on top of their category and sustained global leadership for a number of reasons:
The flavor varieties have proliferated, with 29 today.
Consumer needs have been filled with different snack sizes and On the Go packaging.
Worldwide distribution gets Pringles everywhere consumers love potato chips.
In the world of consumer packaged goods today, it is rare that any company will take the extended time and make the huge effort and expenditure to truly revolutionize a category. That is why store shelves are burgeoning with me-too products.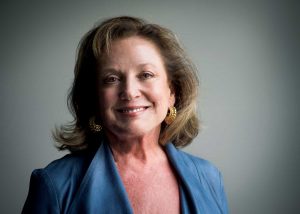 Leslie M. Westbrook is the founder of Leslie M. Westbrook & Associates Inc. She is a consumer research specialist/marketing strategist. She also teaches a course in Global Brands at the Meek School of Journalism and New Media at the University of Mississippi. Contact her at lesliewestbrook10@gmail.com