In earlier generations, when newsworthy events would occur, there was often no recording of the live happenings. If a working professional was not present to document the event through still photos, that particular event was not recorded visually.
Today, however, everything is recorded, constantly. We live in a world where everyone has a camera on hand. Smartphones have made it easy to document events and happenings through still images and video. And with social media, the images spread instantaneously. Does this make photojournalists less valuable?
Smiley Pool, a photojournalist at The Dallas Morning News, doesn't think so. He sees the importance of photojournalists and their role in today's fragmented media society.
"At the moment, what you're trying to do is cut through the clutter," Pool explained when discussing the current obligation of photojournalists. "It comes down to what is going to cut through the noise. I personally believe that the fundamentals of what has always been sound photojournalism still cuts through the noise."
There is still a large need to provide context and meaning to the imagery to contextualize what is happening. These fundamentals are ultimately going to allow aspiring and working photojournalists to remain esteemed, standing out in a world flooded with mundane, highly manipulated, deeply saturated images everywhere.
Pool suggests that those in the industry today must hold each other to a higher visual standard, a higher ethical standard and stronger skill set, contextualizing a story through one still image. There is still power in a remarkable image that documents a story.
Everyone today is telling a story, whether that be their own or someone else's. So how does an aspiring photojournalist maintain relevancy in storytelling?
"You're able to do so by a level of detachment and objectivity, you know; it allows people to provide the mirror," says Pool. "Part of the roles of mass media, and part of the roles of journalism has always been to kind of hold the mirror up, so on a certain level, that's kind of what we are still doing."
Maintaining that level of objectivity along with the fundamental skills of photojournalism are going to allow photojournalists to continue to tell extraordinary stories through still images. Pool suggests that photojournalists focus on stories that people both need to see and want to see.
"My hope," he says, "is that working photojournalists can continue to lead either simply by action and example or lead by going out into the world and communicating these concepts."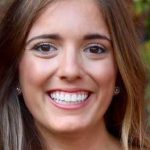 Pepper Taylor received a bachelor's degree in communication with an emphasis in public relations. She is pursuing her master's degree in journalism with an emphasis in integrated marketing communications at the Meek School of Journalism and New Media at the University of Mississippi. She also serves as the graduate assistant to Dr. Debora Wenger, assistant dean for Innovation & External Partnerships and associate professor of Journalism at the Meek School. Contact her at pdtaylor@go.olemiss.edu.