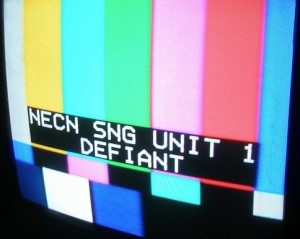 After two grim years, the state of local television news is much improved, thank you. That's the bottom line of the chapter I wrote for this year's State of the News Media report from the Project for Excellence in Journalism, released today.
The good news is most obvious on the revenue side but there are positive numbers for viewership, as well–if you look in the right places. One of those places is not the "traditional" newscasts on network affiliates–morning, evening or late. All three time slots lost more of their audience last year, just not as fast as they did the year before.
Audience growth
To find the bright spots, you have to look at different time slots and, in some cases, different stations. The audience for news at 4:30 a.m. grew exponentially, as the number of markets where news was on the air that early more than doubled. Viewership also was up for news at 7 p.m.
Perhaps most striking, news on stations not affiliated with ABC, CBS, Fox or NBC drew substantially more viewers, no doubt because so many "independent" stations added newscasts in the past year. And where is that news coming from? In many cases, it's being produced by a competitor.
Consider, for example, WJBF in Augusta, Ga.  The Media General station airs 5 hours of news a day, but also produces daily newscasts for the local Raycom (WFXG) and Schurz (WJBF) stations for a total of 9 hours a day.  This spring, WJBF and WAGT will move in together, sharing a new facility. Think of them as "frenemies," says Schurz Broadcasting senior vice president Marci Burdick, who expects to see more business relationships like this in the future. "Those stations that are number three or four in their markets will be looking at models like this."
Newsroom staffing
So 2010 brought good news for station owners and viewers. What about TV journalists? The picture there is fuzzy. Bob Papper, who produces the annual RTDNA/Hofstra survey, says he expects this year's data (due out next moth) will show that enough people were hired in local TV news to make up for all the staff cuts made in 2009. They may even have put a dent in the losses from 2008. But numbers don't tell the whole story.
Veteran journalists left local TV news in droves last year. Many were long-time anchors who retired; others moved on to something else; some were let go when their contracts expired. It's hard to quantify how those departures changed their newsrooms. They lost experience, for sure, but may have gained new energy and skills–if they made good hires.
What's clear is the trend toward "frenemy" deals and increasing hours of news does not mean a lot more jobs. As we've reported, some stations added 4:30 a.m. newscasts without adding any staff.  And in Idaho Falls, where the Fisher and News-Press and Gazette stations now share one newsroom, 27 news staffers lost their jobs.
There's much more on local TV news in the PEJ report, including the state of online and mobile. Questions? Comments? Let us know.
You might also like
---